"Asked Me if I Had a Two-Handed Backhand": Serena Williams Disappointed With Her Husband, Alexis Ohanian
Published 02/26/2021, 9:45 AM EST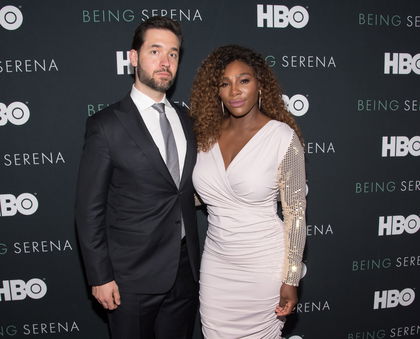 ---
---
The backhand stroke in tennis is a thing of beauty. Some have a single-handed one, whereas some have a two-handed one. Serena Williams has a very potent two-handed backhand. And it would be safe to assume that her husband Alexis Ohanian would know that, but actually, he didn't know it until today.
ADVERTISEMENT
Article continues below this ad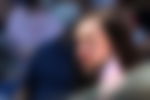 Serena Williams revealed in a tweet that her husband had asked her whether she had a two-handed backhand. Obviously, Serena was disappointed with that basic question that Alexis should have known.
ADVERTISEMENT
Article continues below this ad
"@alexisohanian just asked me if I had a two-handed backhand," Serena tweeted.
Alexis had nowhere to go after this question. He reacted to Serena's tweet with an emoji. It is hard to miss Serena's backhand; she has a fierce one. The racquet swing is short and fast, which hits the ball flat. Her flat shots are fast and lie low most of the time.
Alexis Ohanian should have known about Serena's backhand. He has accompanied Serena to a lot of tournaments and was recently there at Australian Open 2021 as well. But it seems Alexis just had a brain-fade moment and got into trouble.
Serena Williams' recent showings at Australian Open 2021
The Australian Open 2021 didn't go as planned for Serena Williams. The American looked like a winner but was halted by an unreal Naomi Osaka in the semifinal. Osaka was the eventual champion and had played great tennis, to which no one had an answer.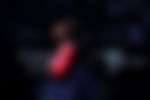 "Melbourne and my Australian fans- Today was not ideal outcome or performance but it happens… I am so honored to be able to play in front of you all. Your support -your cheers, I only wish I could have done better for you today. I'm forever in debt and grateful to each and every single one of you. I love you, I love you, I love you. I adore you," Serena said about her Aussie Open loss.
ADVERTISEMENT
Article continues below this ad
Serena's loss, and afterwards her reaction fueled her retirement rumors. After the semifinal, an emotional Serena Williams walked off her press conference saying that 'she is done'.
Serena's closed associates and some tennis players have squashed the retirement rumors for the moment. Will 2021 be Serena Williams' last year in tennis?
ADVERTISEMENT
Article continues below this ad