Aslan Karatsev to Jump Ahead of Nick Kyrgios and Kei Nishikori in ATP Rankings Following Australian Open 2021 Success
Published 02/19/2021, 2:50 AM EST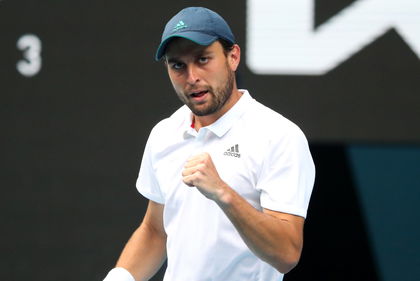 ---
---
Australian Open 2021 had a fairy tale story. Aslan Karatsev, a Russian qualifier, became the first player to reach the semifinals in his Grand Slam debut. Karatsev has played only 19 ATP tour matches and now his ranking will soar ahead of the likes of Marin Cilic, Kei Nishikori, and Nick Kyrgios.
ADVERTISEMENT
Article continues below this ad
Karatsev's long run in the Grand Slam will give him a lot of points and prize money. Before the Aussie Open, Karatsev had 642 points. Now, with the semifinals run, he will earn 720 points and this will push him to 42nd in the ranking from 114th.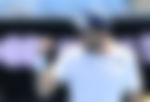 This ranking surge puts him ahead of US Open champion Marin Cilic, US Open runner-up, Kei Nishikori, and Grand Slam quarterfinalist Nick Kyrgios. All these players have at least played over 200 matches each, but Karatsev has played just 19 ATP tour matches.
ADVERTISEMENT
Article continues below this ad
Aslan Karatsev: Historic Australian Open 2021 run
In this historic run, Karatsev beat the likes of Grigor Dimitrov, Diego Schwartzman, and Felix Auger Aliassime before reaching the semifinal. In the semifinals, World No. 1 Novak Djokovic beat Karatsev. Despite that, Djokovic had great respect for the historic run put forth by Karatsev.
"I want to give credit to Karatsev for a great tournament. Maybe it wasn't his day today, but he had big wins [on his] debut, [and a] first Grand Slam semi-final," Djokovic said.
ADVERTISEMENT
Article continues below this ad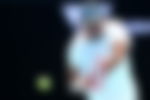 At the 2015 Moscow Open, Karatsev played his first ATP tour match and got his first win. But he had to wait until St. Petersburg Open in 2020 to get his second win on the ATP Tour, and then, Karatsev got his 3rd ATP tour victory at the Sofia Open. Thus, he entered the Aussie Open as a qualifier with an ATP tour record of 3-10.
But at the Aussie Open, Karatsev had a fabulous run to the semifinal. He won five matches and lost one. And in doing so, he forged a great story, and he now finds himself ahead of Grand Slam finalists like Nishikori, Anderson, Tsonga, and others.
ADVERTISEMENT
Article continues below this ad
WATCH: Novak Djokovic Reacts to Unbelievable Shot by Aslan Karatsev at Australian Open 2021