Assassins Creed Valhalla Devs Reveal First Glimpse
Published 05/13/2020, 12:40 PM EDT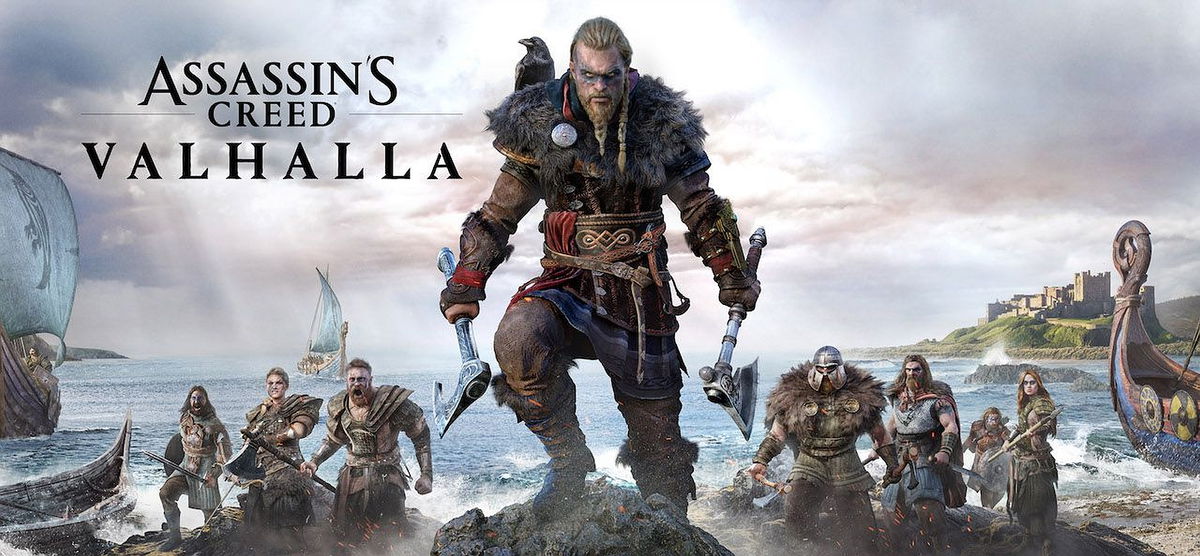 ---
---
Assassins Creed Valhalla made some noise with its cinematic trailer and artwork. Gaming fans were quite excited to see how a Viking themed game could resonate the same intensity. The unique feature remained in the hidden blade, which was revealed in the trailer. Fans went berserk after seeing that. Even the developers mentioned that this game is perhaps going to be better than all its predecessors. 
ADVERTISEMENT
Article continues below this ad
Recently, a Tweet from Ashraf Ishmail, the creative director, revealed a first glimpse of the game. The picture came with the caption, "Here's your home in England." The picture rather looked like an old picturesque painting. A lake surrounded by several huts, while the sun shines down upon the land.
Assassins Creed Valhalla first glimpse
ADVERTISEMENT
Article continues below this ad
"Spend a lazy Sunday fishing at the docks, consult with your war chief, or check on your people," this part of the tweet suggests something else in the game. While pillaging and plunder will have a great role in the game, there will definitely be a rest-mode. The picture also revealed several boats and a striped cat – suggestive of sustenance. 
Although we know very little about the gameplay and perhaps have to wait for it. The image definitely arrests our attention and makes us curious. Perhaps the characters will be given time to settle in after their plunders. Possibly its more of a safe house only there to be destroyed later. Whatever the case might be, it seems important enough to be instrumental later. 
ADVERTISEMENT
Article continues below this ad
Valhalla settlement to play a major part in the game
Ashraf Ishmail previously mentioned how important building this settlement is going to be. This marks the fact that the Vikings have taken a portion of England as their home. This also lies parallel with the video where the King is saying, "They scar the lands of England, lands they will never defend, never love." It is definitely going to be a fight for a home in the grand scheme of things. 
ADVERTISEMENT
Article continues below this ad
Building these settlements will consist of the part of the journey. However, its evident that these settlements will be targetted first when the war comes. Valhalla, scheduled to release this year will hopefully deliver on its promise of being the best Assassins Creed game. 
More from EssentiallySports on Assassins Creed