Assassin's Creed: Valhalla Latest Update Brings Major Bug Fixes and Sets the Stage for Yule
Published 12/15/2020, 2:03 PM EST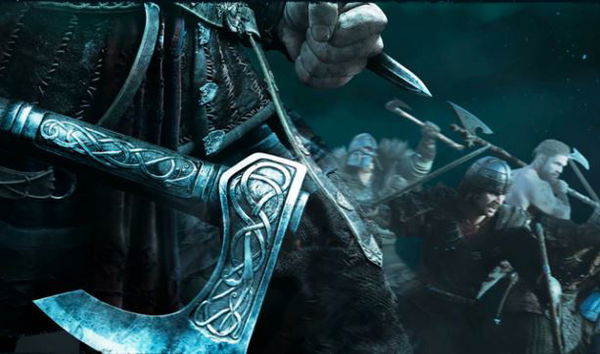 ---
---
The hype and expectation around the new-gen games had been reasonably high prior to their release. The gaming fraternity held its breath as it awaited the arrival of the new-gen titles like Cyberpunk 2077, Spider-Man: Miles Morales, and Assassin's Creed: Valhalla. However, disappointment was rife following many of the releases as the games arrived riddled with bugs and issues.
ADVERTISEMENT
Article continues below this ad
Further reading: Black Ops Cold War Developers Reveal Exciting News For Zombies in Season 2
ADVERTISEMENT
Article continues below this ad
To their credit, the developers have been quick in issuing patch updates in order to fix some of the issues. Valhalla devs released the 1.10 patch update, which fixed multiple bugs and set the stage for the upcoming Yule season event in the game.
The latest installment in the Assassin's Creed franchise, Valhalla had earned itself quite a hype from its cinematic trailer. Soon to follow were promotional artworks and even a collaboration with the popular manga Vinland Saga, which also happens to deal with Vikings.
Naturally, after such a build-up fans of the franchise had been eagerly waiting for this title to drop.
ADVERTISEMENT
Article continues below this ad
Further reading: Former FNCS Champion Banned by Fortnite During a Livestream in Frosty Frenzy Tournament
Assassin's Creed: Valhalla latest update fixes a lot of bugs and sets the stage for the Yule festival
Although Valhalla has turned out to be a visual spectacle, the abundance of bugs made gameplay quite tedious. The 1.10 update aimed at fixing issues that prevented players from completing quests. For instance, the update has fixed issues with NPCs not moving where they have to. Furthermore, the update has made it so that the NPC power is at a maximum difference of 51 below the player.
ADVERTISEMENT
Article continues below this ad
The latest update has also ensured that the boss opponent automatically matches the player's level if the player is at a higher level than the boss. This will be applicable irrespective of the difficulty level the player chooses. The update has made some UI improvements and performance fixes for PC as well.
Another highlight of this patch update is that it has added support for an upcoming settlement expansion as well as the Yule Season festival. Yule is the winter festival of the Northmen, and although we are not sure what this event will entail, we are pretty excited about it!
Trending Stories