Athletes Slam International Olympic Committee for Trying to Endanger Them
Published 03/18/2020, 5:27 AM EDT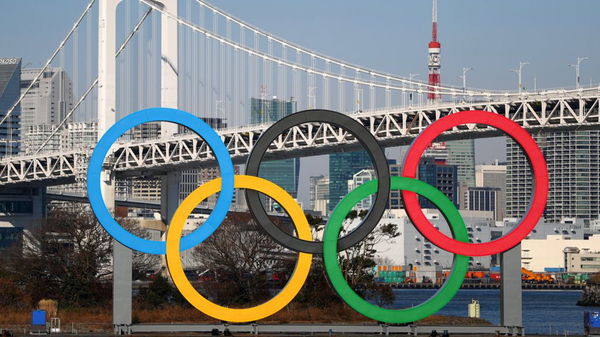 ---
---
The COVID-19 coronavirus pandemic has got many on edge, but not everyone is taking the threat seriously. According to Olympic pole vault champion Katerina Stefanidi, athletes are being forced to take health risks. Hers is the latest in a long line of competitors speaking out against hosting the Tokyo Games during the coronavirus crisis.
ADVERTISEMENT
Article continues below this ad
Stefanidi and British heptathlete Katarina Johnson-Thompson grew highly concerned about the situation. This comes after the International Olympic Committee declared its full committment to keep the Games on schedule from July 24. However, there appears to be fixed feelings within the IOC itself.
Apparently, an IOC member dubbed the body's stance as "insensitive and irresponsible". The unnamed member divulged that a few athletes faced "anxiety and heartbreak" while training during the virus emergency.
ADVERTISEMENT
Article continues below this ad
Without the coronavirus threat looming, Stefanidi would have handed the ceremonial flame to Japanese officials. However, the pandemic forced the cancellation of the Greek leg of the torch relay.
"The IOC wants us to keep risking our health, our family's health and public health to train every day?" she tweeted. "You are putting us in danger right now, today, not in 4 months."
Prior to the IOC statement, FIFA declared that the Euro 2020 football tournament would be pushed back a year. It is also noteworthy that several Olympic qualifying tournaments got cancelled or postponed.
"It's unbelievable," said Stefanidi. "What about team sports that have to train together, swimming, gymnastics that they touch the same objects?"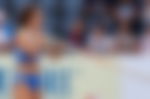 Stefanidi is not the only Olympic athlete
ADVERTISEMENT
Article continues below this ad
Meanwhile, Johnson-Thompson, was furious that all that the IOC did was tell athletes to train "as best they can". She wrote on Twitter, "I feel under pressure to train and keep the same routine which is impossible. It's difficult (to) approach the season when everything has changed in the lead-up apart from the ultimate deadline."
With so many major sports event postponed or cancelled, the doubts regarding holding the Olympics on time, are mounting. The numbers are truly frightening, with almost 200,000 infected and a global death toll around 7,900.
In a twist of irony, the deputy head of Japan's Olympic committee confirmed a positive coronavirus test. However, the IOC is refusing to budge and do not want to take "any drastic decisions at this stage".
ADVERTISEMENT
Article continues below this ad
Former Olympian and Canadian IOC member Hayley Wickenheiser warned that the current crisis is bigger than even the Olympics. She said, "From an athlete perspective, I can only imagine and try to empathise with the anxiety and heartbreak athletes are feeling right now,"