"Always Talking"- Usain Bolt Claims Sha'Carri Richardson Reminds Him of Justin Gatlin Rivalry
Published 09/17/2021, 12:52 PM EDT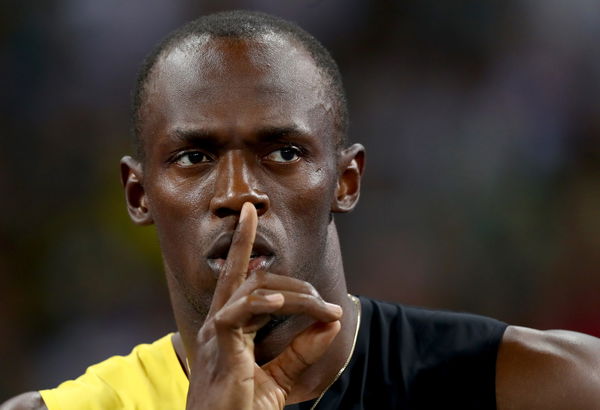 ---
---
Like every sport, track and field sport has seen intense rivalries between players and countries. Olympic legend Usain Bolt, the GOAT of sprinting, has also been involved in the rivalries.
ADVERTISEMENT
Article continues below this ad
In the new generation of sprinters, American star Sha'Carri Richardson has a knack for finding herself in the headlines. The on and off-field rivalry between Sha'Carri and the Jamaican trio, Elaine Thompson-Herah, Shelly-Ann Fraser Pryce, and Shericka Jackson has been eye-catching. Watching their rivalry gave Bolt déjà vu from his time.
ADVERTISEMENT
Article continues below this ad
Usain Bolt vs Justin Gatlin
World's two sprinting legends Usain Bolt and Justin Gatlin both started their Olympic journey in 2004. While Justin rose to fame in 2004 only, Usain had a setback at his maiden Olympics. However, going forward, Usain Bolt triumphed and became the ultimate GOAT of sprinting with 8 Olympic medals and two world records.
During their career, Gatlin and Bolt used to be each other's toughest competition on the field. In conversation with NY Post, Bolt opened about the women's track and field rivalry. Bolt said that Gatlin used to talk the same way Sha'Carri does, and it used to fuel him to perform even better.
"That was my thing with Justin Gatlin — because he's the one that was always talking — so that gives me that energy like, 'All right you think you're gonna win let's go!' So it does give you that extra boost to wanna beat that person."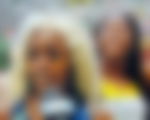 According to Bolt, Richardsons' trash talk against Jamaican women, Shelly-Ann and Elaine benefits them. As it fuels them up and gives them the extra push to win.
Athletes use rivalries to push their limits
Usain Bolt  used his rivalry against Gatlin positively to make sure he won. The Americans and Jamaicans have always been in intense on-field rivalry, as they have produced some of the world's top sprinters.
ADVERTISEMENT
Article continues below this ad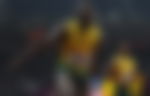 Taking forward the legacy of Usain Bolt, Elaine Thompson-Herah produced an amazing performance this year. Elaine came close to breaking a world record that was set back in 1988, a record no woman has ever come this close to.
Notably, her biggest competitor this season was her own fellow Jamaican, Shelly-Ann Fraser Pryce. Jamaican sprinting legend gave Elaine a neck-to-neck fight on the field even after being in her 30s. The two women have been using their on-field rivalry to reach new heights.
ADVERTISEMENT
Article continues below this ad
The athletics season is almost over this year. Hopefully, Sha'Carri will use her rivalry with the Jamaican trio positively to perform at her best next year.