Usain Bolt Reveals Why There Are No Songs About His Partner on Album 'Country Yutes'
Published 09/12/2021, 10:27 AM EDT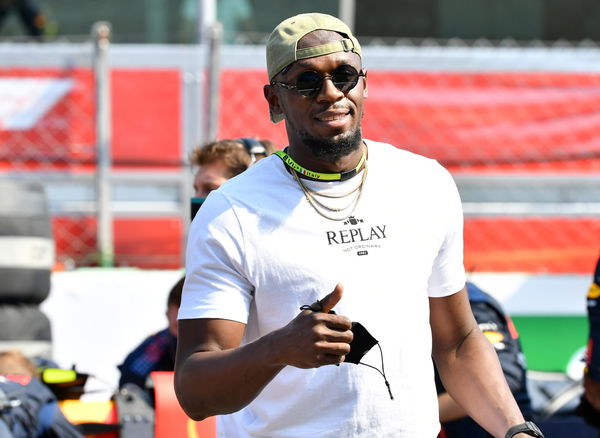 ---
---
Usain Bolt has stopped breaking records for a while but has directed his attention to making them instead. The Jamaican has achieved the first taste of success in the music industry with his new album 'Country Yutes' which have led many to tout Bolt as the next King of Reggae. 
ADVERTISEMENT
Article continues below this ad
The title once belonged to Bob Marley, who was the former athletes' childhood hero. Bolt has now surpassed the pop-culture icon in the current iTunes reggae music charts in the US and wants to keep moving forward. 
Like most of his ventures, Usain Bolt is deeply invested in succeeding and although his brief stint in soccer did not really reap rewards, he has played it smartly in music. Honing his skills as a producer, the 100m world record holder has worked with NJ to release some big tracks that have caught on over the past week. 
ADVERTISEMENT
Article continues below this ad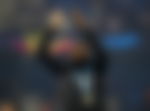 However, unlike many popular artists, Bolt does not reference his partner Kasi Bennett in any of his songs. There is space for content like that in a reggae album as Shaggy has proven so many times, but Bolt refrained from doing so. 
"No, no. I keep that private," the Jamaican said, speaking to The Times. "But she (Bennett) really supports me. She knows the dedication and the work I put in."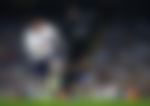 Usain Bolt has kept his partner away from the social spotlight on her own wishes for the past year. Bennett preferred this during her entire second pregnancy, which the public had no idea about until the track legend himself revealed it on social media. 
ADVERTISEMENT
Article continues below this ad
Usain Bolt paid tribute to a close friend in his album
He probably adhered to her wishes of staying out of that imposing spotlight in his album as well, but that does not mean it is totally devoid of references from his own life. The song 'RIP My G' has a very strong thread to Bolt's heart. It is a tribute to Jamaican high jumper Germaine Mason, who represented Great Britain. Mason, a close friend of Bolt, died in a motorcycle accident in 2017.
ADVERTISEMENT
Article continues below this ad
"We were really close friends; we travelled together, we hung out together," he said. "That song meant dearly to me." 
We are yet to see a live performance of this album from Bolt and undoubtedly he aims to push further into this industry, having already contacted Drake over a potential collaboration. The world was not ready for him once, and nearly two decades down the line, he is still unpredictable.