"We Still Make Mistakes" – Justin Gatlin Pleads Fans to Give Sha'Carri Richardson More Time
Published 10/31/2021, 10:52 PM EDT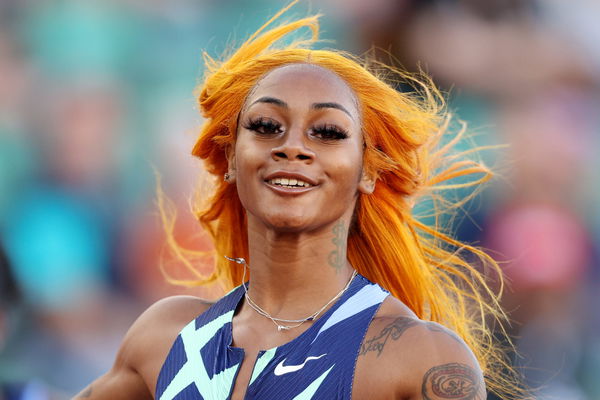 ---
---
Sha'Carri Richardson is one of the ten fastest women in the world and the 21-YO is just getting started. The American sprinter competes in the 100 meters and the 200 meters with 10.72 seconds and 22 seconds being her best timings.
ADVERTISEMENT
Article continues below this ad
On the other hand, Justin Gatlin, the American track and field star, has also been immensely successful. The sprinting veteran competes in the 60 meters, 100 meters, and 200 meters. Being one of the fastest men of all time, his personal best in the 100 meters race is 9.79 seconds, which came in the 2012 London Olympics.
ADVERTISEMENT
Article continues below this ad
Recently, the sensational sprinter, Gatlin, was asked about his campmate Sha'Carri Richardson in an interview. Notably, the two share a great bond and never fail to show respect and admiration for one another. So the 39-YO utilised the opportunity to give a shoutout to Sha'Carri.
Justin Gatlin has the back of Sha'Carri Richardson
During his back-to-back victorious seasons, Justin Gatlin has mentored the rising sensation on various ocassions. In the interview, Gatlin spoke about his career, life as a sportsperson, and at the end about the young track and field star, Sha'Carri.
A wise Justin Gatlin accepted that Sha'Carri is under tremendous pressure. So he urged the fans to understand that they too are humans and that means they can sometimes fail.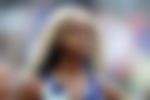 "I ran a lot of times with a chip on my shoulder and a lot of athletes run with a chip on their shoulders and she's one of those but the world has to realize that we're still human you know, we still make mistakes, we still um want to do things our way, we're still super superstitious you know," said Gatlin.
He makes a valid and important point
At times, it's easy to view these athletes as machines, but the hard work they do for producing such blazing performances is not to be ignored. J Gat has faced enough losses himself and hence understands how it can take a toll on an athlete's mental health.
"So, when you're watching us, we're not machines we may run like machines and drop times like that would be machinelike but at the end of the day those pressures that we have on the starting line or the relief that when we come across the finish line it's all there for us like any other person would be," said the athlete.
The tension and stress these athletes feel before and during the races are exhausting and unexplainable. Overcoming all the difficulties, whether they win or lose, they still continue to train and that's commendable too.
J Gat recognizes the young Olympian as a "spitfire"
Like any other medal seeker, Sha'Carri was just a teenager when she entered the field. Justin Gatlin understands how tough it can be for one such young soul to cope up with the pressure.
ADVERTISEMENT
Article continues below this ad
Gatlin exclaimed, "She is a spitfire, she is a breath of fresh air, she is young. And this sport is bringing in athletes younger and younger each year you got to realize that when she came in sport, she was 19, 18 years old you know what I mean."
Richardson is just 21 years old and made her international debut as a 17-YO at the 2017 Pan American U20 Athletics Championships. She has years ahead of her to work on herself and give better performances.
"She was still a kid and I always tell her that so you're young you haven't experienced anything. And then when her career, really her first year was during the pandemic COVID," added Gatlin.
ADVERTISEMENT
Article continues below this ad
The 5x Olympic medalist also emphasised on how Richardson is yet to travel the world and perform in different countries. Perhaps, she will face many testing times before reaching the maturity that Gatlin has. But we wish that all these experiences will help her become the best version of herself.