What Strict Diet Does Shelly-Ann Fraser Pryce Follow to Stay Competitive at 34 Years Old
Published 09/06/2021, 11:30 AM EDT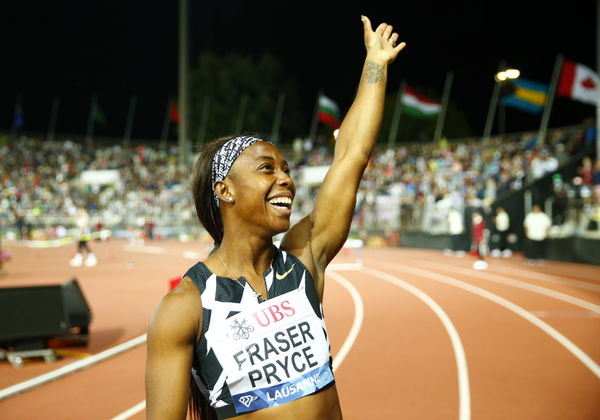 ---
---
Shelly-Anny Fraser Pryce first appeared at the mega-quadrennial games in the Athens Olympics 2004. Shelly-Ann has successfully clinched eight Olympic medals in track and field to date. Even after having competed in five Olympic games, the Jamaican sprinting star is unstoppable at 34 years of age.
ADVERTISEMENT
Article continues below this ad
Pryce recently stunned the world by becoming the world's third-fastest woman in the 100m race. Sadly, she has announced her retirement in 2022, but with her performance being at its peak, she keeps getting closer to breaking the world record set in 1988.
34-year-old Shelly-Ann Fraser Pryce is flexible with her diet
ADVERTISEMENT
Article continues below this ad
Widely known as 'Pocket Rocket' or 'Mommy Rocket', Shelly-Ann has been on track for quite a while now. Olympians often follow strict diets, which helps them with their performance on the field. But the superwoman Pryce doesn't have a particular strict diet.
Back in 2008, when Usain Bolt had won the 100m race, it was revealed that yam was an important part of his diet. But Shelly is not a fan of yams, as she likes to eat dumplings and porridge.
In conversation with Forbes, Shelly-Ann talked about her diet and how her husband cooks for her. "I'm still eating turned corn meal to this day because my husband makes it; he will put chicken in it, he will put everything in it; it makes me feel full, which does wonders for me with how hard I train. I'm not very strict about my diet," Shelly-Ann said.
ADVERTISEMENT
Article continues below this ad
Shelly-Ann eats to compete and not for taste
Shelly-Ann comes from a humble family background, and she has survived every up and down in life to reach the top. Athletes travel all around the world in different cultures and are exposed to different food as well. While some athletes adjust accordingly, some suffer as the adjustment isn't always easy.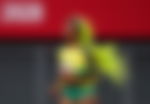 Looking back to a piece of advice given by her coach, Shelly-Ann said, "My coach has always said, as an athlete, as I travel all over the world, I am not eating for taste, I am eating to compete. I've seen athletes go to meets and they can't get what they want so they won't eat. I will eat whatever is there."
ADVERTISEMENT
Article continues below this ad