Why Did Usain Bolt Decide to Pursue a Music Career After Olympics Retirement?
Published 09/28/2021, 2:15 PM EDT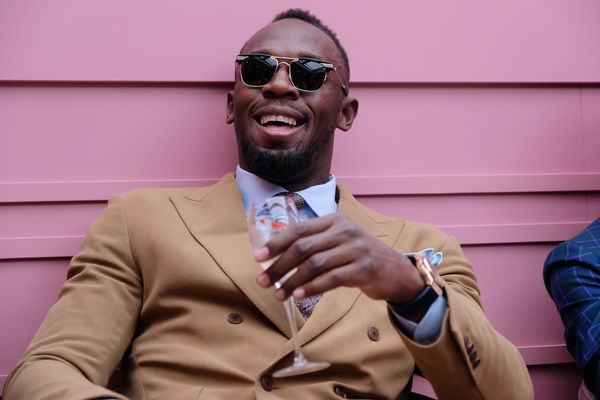 ---
---
Usain Bolt is arguably one of the greatest sprinters of all-time. During an illustrious career, he amassed eight Olympic gold medals, and still holds the world record in the men's 100m and 200m races. Although he retired in 2017, the Jamaican continues to stay in the spotlight due to his activities away from sport.
ADVERTISEMENT
Article continues below this ad
One of those activities is his pursuit of a career in music. In recent years, Bolt produced a few tunes which caught the attention of many across the world. During a recent interview, the 35-year-old revealed what made him pursue music after retiring from athletics.
Usain Bolt reveals inspiration behind pursuing music after retirement
ADVERTISEMENT
Article continues below this ad
Earlier this month, Bolt released an album called 'Country Yutes' under his record label A-Team Lifestyle. Alongside his long-time friend and manager Nugget "NJ" Walker, the 35-year-old's latest album features 14 tracks centered around the reggae genre of music.
This album, however, isn't Bolt's first. One would have to go two years back to 2019, the year in which he produced his very first album titled Olympe Rose riddim.
During an interview with The Guardian, the legendary Jamaican sprinter admitted he wanted to show a different side of himself through his work in music. He said, "Everyone knows me as a track athlete. And I wanted to show people that I can do music, too."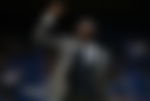 He added that he always had a passion for music, which dated back to the days of Bob Marley's popularity in Jamaica. "Obviously you hear Bob Marley everywhere in Jamaica," said Bolt. "Growing up, families would get together at what we called 'round robins', and listen to old-school Jamaican music like Beres Hammond and Bunny Wailer.
"I've grown up on old-school reggae since I was eight or nine. Then, when I was a teenager, the Anger Management riddim took Jamaica by storm."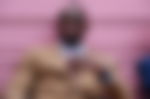 What are Bolt's musical ambitions?
ADVERTISEMENT
Article continues below this ad
On the track, Bolt asserted dominance to gain massive success in various events. And in music, the Jamaican has similar ambitions. While admitting he looks to become a top music producer, he also hopes to win a Grammy award someday.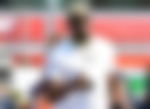 He said, "I want to be one of the best producers in the business, like DJ Khaled or Swizz Beatz or Rvssian. So I've produced a reggae/dancehall album with my best friend, Nugent 'NJ' Walker. Now I want to win a Grammy."
ADVERTISEMENT
Article continues below this ad
With Bolt's latest album doing reasonably well, sky's the limit for the fastest man in the world.
WATCH STORY: Top 5 Funniest Moments in Usain Bolt's Career