'It's Like People Don't See You'- Dina Asher-Smith Talks About Athletes Getting Criticized for Standing Against Social Issues
Published 07/22/2021, 3:29 PM EDT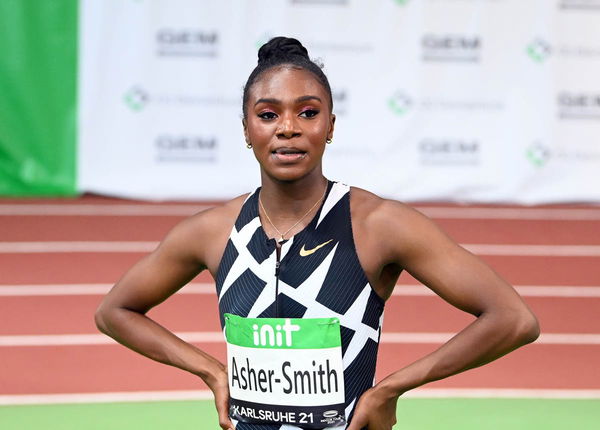 Dina Asher-Smith is one of the best track athletes the UK currently has. She is the fastest woman in the history of the UK and is an Olympic medallist. Her actions beyond the track are what sets her apart from other athletes.
ADVERTISEMENT
Article continues below this ad
Dina is very public in her support for women in sports and against racial injustice. She wrote a column for The Telegraph after the George Floyd case and won an award for her column. Dina wants to continue to use her platform for positive social change.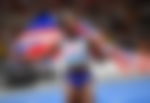 ADVERTISEMENT
Article continues below this ad
Dina Asher-Smith won't be told to stick to sport
In an interview with BBC sport, Dina Asher-Smith spoke openly about how athletes are criticized for talking about pressing social issues.
Athletes are often treated to hate for supporting a social movement or for showing a gesture supporting a movement. 
"I think people underestimate how hard it is for people to see all of this, and experience all of this… it's hard to put into words because when people do say stuff like 'keep it out of sport', it's like people don't see you."
❤ respect. If someone is taking steps to protect their mental health people should listen and work together – not double-down and put her in this position. Athletes' mental health needs to be taken seriously + prioritised. We are people too. Bless her ☹ https://t.co/7s0I4nVQYM

— Dina Asher-Smith (@dinaashersmith) May 31, 2021
She talks about how people don't care about athletes. Athletes are just supposed to entertain the crowds and perform. When they see something that they don't think is right, any form of injustice and they feel like using their platforms to show that they're against it, people expect them to just ignore it and stick to sport.
Using her platform to speak up
"That's basically what it is. If people stand up and say something, we're not saying it for a joke. It's because we're standing up against injustice."
ADVERTISEMENT
Article continues below this ad
"It's about using our platform to raise awareness for something that is close to our hearts, or even half the time we're using our voices when we know people who are going through it behind the scenes but they're not in a position to speak up on it."
So much needs to change with track and field over here. So much 🙃 The way we tell our narratives, the tone, the atmosphere, fan engagement, event structure and cohesion… So, so much. Athletes need to feel comfortable enough to be themselves.

— Dina Asher-Smith (@dinaashersmith) June 22, 2021
ADVERTISEMENT
Article continues below this ad
At the Olympics, Dina Asher-Smith will want to add Olympic gold to her trophy cabinet. She will also use her platform at the Olympics to speak for and represent things she believes in. 
The International Olympic Committee released a rule advising athletes against showing any political gestures during the Games. It will be interesting to see if and how athletes try to find a way around this rule.