Atlanta Hawks: Season Preview
Published 10/06/2017, 3:09 AM EDT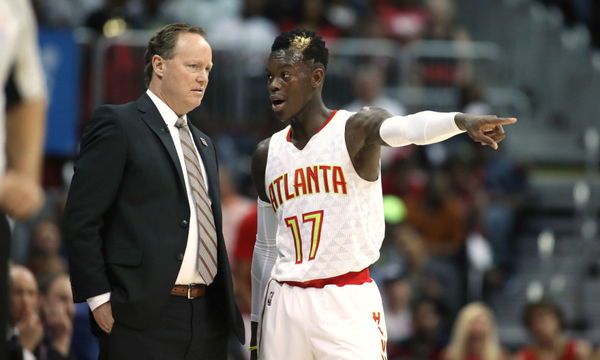 ---
---
2016-17 Atlanta Hawks Record: 43-39 (5th in Eastern Conference)
ADVERTISEMENT
Article continues below this ad
Notable additions: Added Marco Belinelli, Luke Babbitt and Dewayne Dedmon.
Notable deductions: Dwight Howard, Paul Millsap and Tim Hardaway Jr.
ADVERTISEMENT
Article continues below this ad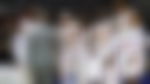 Atlanta Hawks will come into the 2017-18 NBA regular season as a brand new team. They have completely gut their roster, which will probably see them drop to the bottom of the eastern conference, in the lottery. Hawks went through an overhaul this off-season.
Reset
After being stuck in the middle of the playoff bracket year after year, only to exit in the first or second round, they pushed the rebuild button.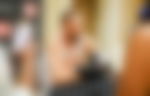 The Hawks front office has made it crystal clear that they are not fooling themselves anymore. That's why they didn't match New York's offer made to Tim Hardaway Jr. That's why they traded Dwight Howard to Charlotte, just to send a message to the NBA fraternity.
Paul Millsap's decision to sign with the Denver Nuggets was the final nail in the coffin here. When the only all star on the team leaves, everybody knows; it's time.
The Way Forward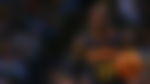 Atlanta's immediate course of action should ideally include forming a team centored around Dennis Schroder, talent acquisition and making sure that they're at least the third worst team in the east. Talent wise, the might already be the worst team in both conferences.
ADVERTISEMENT
Article continues below this ad
Schroder has established himself as one of the best up and coming point guards in the league. Last season he averaged 18 points, 3 rebounds and 6 assists which is substantially higher than his numbers in the 2015-16 season. What's more? He already has a little playoff grease on him from his last two seasons in Atlanta.
It's not like they got a lot of choices here. Talent wise, they're bare as bones. The silver lining here is that they have a nice back court of Schroder and Belinelli and a few good shooters. In the front court, they're non existent to say the least.
It's safe to say the 2017-18 season won't be a happening one for Hawks, but it's sure they will be on the up from here.
ADVERTISEMENT
Article continues below this ad
Check out this brilliant article on India's FIFA U-17 World Cup debut here.