Atletico Madrid Summer Transfer Report
Published 09/07/2016, 12:08 AM EDT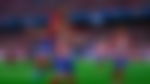 ADVERTISEMENT
Article continues below this ad
Just earning two points from the first two League games of the new 2016-17 season was surely not the start Atletico Madrid were after. Newly promoted clubs Deportivo Alavés and Deportivo Leganés held the side from the Capital in a 1-1 and 0-0 draw respectively. After the second frustrating draw, Atletico Madrid's Antoine Griezmann said that they should prepare for a relegation dogfight if they continue their current form. Although it's just the start of a very long season, the Atletico players and supporters are hoping to get back to winning ways as soon as club football resumes after the international break.
Atletico Madrid play Celta Vigo away on 10th September, which won't be an easy fixture at all. But they have made a few impressive signings in the summer that could bring their La Liga campaign back on the right track and challenge their Castilian and Catalonian rivals. Let's take a look at how Los Rojiblancos fare in their summer dealings.
ADVERTISEMENT
Article continues below this ad
                                     Kevin Gameiro : The Star Signing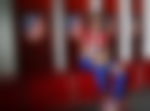 Atletico Madrid signed the French striker, Kevin Gameiro, on a 4-year deal from Sevilla for around 30 million euros. Gameiro scored a total of 68 goals from 141 appearances for Sevilla and was one of the fan favourites at the Ramos Sanchez Pizjuan.
Ever since Carlos Bacca left Sevilla for AC Milan in the summer of 2015, Kevin Gameiro became the star face of Los Nervionenses' attacking frontline. He bagged a total of 29 goals in all competitions including a very important second-half equalising goal vs Liverpool in the UEFA Europa League final, which Sevilla won 3-1.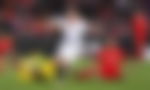 Kevin Gameiro was heavily linked with a move to Barcelona at the start of the transfer window. Luis Enrique wanted an established attacker to provide backup to the sensational trio of Neymar, Messi and Suarez. But Gameiro opted for a switch to Madrid as he wasn't pleased by the role offered to him by the club from Catalonia.
Despite being one of the hottest transfer targets of the summer, Kevin Gameiro wasn't Atletico's primary choice for a striker, as confirmed by Diego Simeone.
"The club worked on the possibility of Diego Costa's comeback and after that did not advance, we were always very clear with Gameiro. Always." Simeone said on the Espacio Reservado program.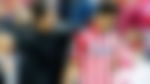 A sensational 2013-14 season with Atletico Madrid secured a big-money for Diego Costa, to the Stamford Bridge. And in his very first season at the London club, Diego Costa enjoyed individual and collective success as he went on to lift the Premier League trophy, almost a year after his arrival. But the second season wasn't up to expectations as he struggled to find his form for most part of the season. And after a horrible 2015-16 season, Costa was allegedly in contact with Simeone on numerous occasions to force a switch to a more familiar territory. But after Antoine Conte made it perfectly clear that Diego Costa will be Chelsea's main attacker for the next season, Atletico made a move for the French international Kevin Gameiro.
And to be fair to Kevin Gameiro is, so far, Los Colchoneros' only goal-scorer after two rounds of 2016-17 La Liga season. 
                                   Fernando Torres' Contract Extension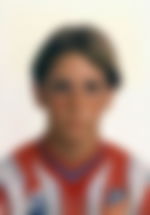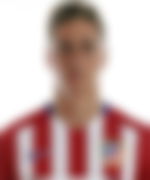 "I'm delighted to stay at my home, it's the only place where I've always wanted to be and finally it's happened.", said the 32-year old Spanish striker, Fernando Torres, after completing a permanent move to Atletico Madrid by signing a one-year deal. Torres was on loan at Vincente Calderon, from AC Milan, since January 2015.
Last season marked something of a "return to form" for Fernando Torres as he scored 14 goals including a very crucial away goal against FC Barcelona in the first leg of the Champions League quarter-final.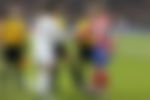 Fernando Torres came through the Atletico Madrid youth system having first joined the club in 1995. He became a teenage star and the darling of the Atleti supporters, he scored 91 goals in 244 games before moving to Merseyside in 2007. But a move to Chelsea from Liverpool in 2011 saw the down fall of one of the most prolific strikers in world football. Torres then came back home in January 2015, much to the delight of the Atletico Madrid faithful.
FERNANDO TORRES ATLETICO MADRID CAREER
First spell 2001-07 : 244 games, 91 goals
Second spell 2015-present : 70 games, 18 goals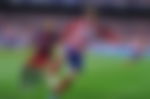 Inclusion of Kevin Gameiro in the Atleti squad would surely reflect on Torres' playing time but even he would put the team's needs before his own. There's no doubt in the fact that "El Niño" is Atletico Madrid, through and through.  
 The Sale of Borja Baston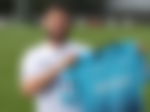 Premier League club Swansea City broke their transfer record by signing Spanish striker Borja Baston from Atletico Madrid for a fee of 15.5 million Euros. Borja Baston scored 18 La Liga goals on loan at Eibar last season, which also included a strike against the 2015-16 Liga champions, FC Barcelona.
But will Diego Simeone and Atletico Madrid regret this deal in the near future? Even though the new purchase, Kevin Gameiro, is an excellent striker with quite a lot of European experience under his belt, Borja Baston(18 goals) did outscore Kevin Gameiro(16 goals) in the last La Liga season.
Borja Baston is also known for his unconditional love for the "Rojiblanco" jersey, he's been at the club since he was five years old. Baston was considered as one of the most exciting prospects in the Atleti youth academy, and also got the nickname, "Borja van Baston". But even after being a prodigy, Borja could never quite make it into the first-team. His only first-team involvement was that in the final game of 2009-10 season against Getafe, where he suffered a serious knee injury which kept him out of the field for seven months. He fully recovered at the start of 2011 and then was sent out on loan to five different teams in the next five seasons, where he actually impressed the Atleti supporters. But somehow, Simeone never saw him as a first team regular.
Atletico's loss is Swansea's gain? Only time will tell. But one thing is for sure that Swansea fans will adore "Borja van Baston". And if everything goes well, Swansea might be able to sell Baston back to Atletico Madrid and make a fortune.
Other Transfer Deals
Nicolás Gaitán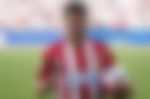 Atletico Madrid signed Nicolás Gaitán from SL Benfica for a fee of around 25 million Euros. The Argentinian playmaker is another star signing after French striker Kevin Gameiro. Gaitan won three consecutive League title with Benfica, scoring 41 goals from 253 appreances for the club. The 28-year old midfielder will surely be another attacking threat behind the Atletico frontline.
Šime Vrsaljko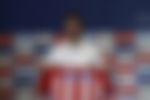 Diego Simeone added more quality to the brilliant backline of Atletico Madrid with the purchase of Croatian defender Šime Vrsaljko from Italian side Sassuolo on a five-year deal. "Playing for Atletico is a great challenge. I'm very happy", said the Croatian Left-back after completing his move to the Spanish capital. The 24-year old is a very versatile player who can play on both sides, giving interesting alternatives to Simeone.
Luciano Vietto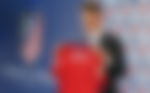 After signing from Villareal in 2015, Luciano Vietto had an uninspring and a disappointing 2015-16 season for Atletico Madrid. The 22-year old Argentinian striker was made available for a loan option by the club. FC Barcelona and Sevilla FC were the two big horses in the race to sign him. Vietto decided to turn down Barcelona's offer to force a move to Seville.
The decision is turning out to be a good one so far, as he found the net twice in the very first Liga game against Espanyol.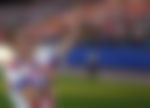 With the contract extension of French superstar Antoine Griezmann until 2021, so early in the transfer window, Atletico Madrid have made one thing absolutely clear that they are not a selling club anymore.
ADVERTISEMENT
Article continues below this ad
Although even after playing two Champions League finals in the last three years, Atletico Madrid are still unable to attract big names to Vincente Calderon. Maybe this is something that still separates them from the likes of Real Madrid, Bayern Munich and FC Barcelona.
Atletico Madrid have done their business in the transfer market very smartly, except the sale of Borja Baston which is still beyond a lot of Atletico Madrid supporters. But at the end, it's the silverware that counts. And if Nicolas Gaitan and Kevin Gameiro can perform up to their full potential along with the rest of the amazing Atletico squad, the combined 55 million euros deal would look like a bargain. Plus, the Atletico Madrid fans will be desperately hoping for a change in fortune this time around, after the two consecutive trophyless seasons they've had.
ADVERTISEMENT
Article continues below this ad