Roger Federer, Serena Williams…: Stars Who May Bid Tennis Adieu in 2021
Published 12/28/2020, 6:00 AM EST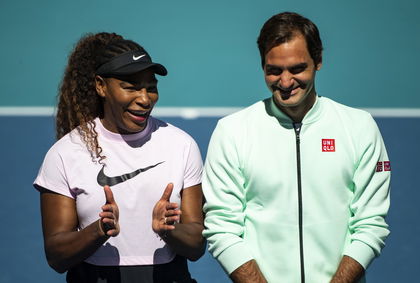 ---
---
Time, as they say, doesn't wait, not even for champions, and those from the realm of tennis aren't an exception to the same. One may be the greatest on the tennis court, an absolute master of his destiny, but even they know that they are on borrowed time as far as their career is concerned.
ADVERTISEMENT
Article continues below this ad
There will come a day in their playing career when they will say 'enough is enough' and move on to other interests in life, leaving behind a legacy of a lifetime.
So as we head into the new tennis season, there are some stars across the men's and women's fields who are seemingly at a crossroads in their career and might bid the sport that they have distinguished and enriched with their exploits over the course of their careers a fitting farewell.
ADVERTISEMENT
Article continues below this ad
Roger Federer
As improbable as it may seem to his legion of fans, the 20-time Grand Slam champion could draw the curtains on his illustrious career this year. At 39, his body is seemingly unable to survive the rigors of modern-day tennis. 
As was widely feared, Federer has withdrawn from the 2021 Australian Open, citing delayed recovery from the knee surgery that saw him miss the bulk of tennis action this year.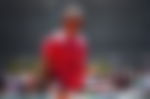 At an awards night in his homeland recently, Federer picked the Tokyo Olympics, Wimbledon and then US Open as his priority events next year. 
While Federer is into his pre-season training, the Australian Open pullout, the first time in his career he has done so, would suggest that his fitness is still a work in progress.
Even as the sadness around his exit, should it happen next year, will remain long after he has played his last point, Federer can look back on a glorious career. He will have bowed out of the sport with little left to achieve.
Serena Williams
Again, a huge name in women's tennis, Serena Williams' exit will certainly leave a massive void in the game. With 23 Grand Slam titles under her belt already, far and away from any of her contemporaries, the American has said it is the quest for a 24th that keeps her going at the age of 39.
A 24th Major title would tie her with the legendary Margaret Court for the highest number of Grand Slam trophies across the men's and women's fields. She has gone 3 years without a Grand Slam title and will resume her quest for a 24th next year.
While the tennis world will hope it happens, preferably in the year's first Major in Melbourne, next year, it might also hasten her end in the game. 
While she can rival a rookie with her fitness and motivation, it's hard to think that Serena will carry on once her lifelong quest is fulfilled.
Andy Murray
While one would imagine Andy Murray to carry on for a few more years, as he is still only 33, his perennial fitness concerns could well prompt him to call it quits next year.
A hip issue that forced him to undergo surgery in 2019 flared up again this year, forcing him out of action for the better part of the season. He did play the US Open but went out in the second round.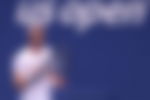 Though he has announced his comeback at the Delray Beach event next year, it would surprise many if he were to extend his career beyond Wimbledon.
The All-England Club would provide the perfect setting for him to go out in front of his adoring home crowd.
Kevin Anderson
Injuries have taken a toll on the South African giant and, at 34, his time in tennis may well have run out. 
Anderson has had a history of mid-match pullouts owing to injuries, and at his age, it won't get any easier running around the court against the younger lot. 
The latest in the sequence of pullouts took place at the Rolex Paris Masters this year after the veteran forfeited his second-round tie against eventual champion Daniil Medvedev.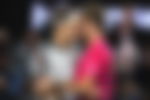 Stan Wawrinka
ADVERTISEMENT
Article continues below this ad
The 3-time Grand Slam-winning Swiss dropped a big hint about his retirement this year, saying he was searching for motivation to compete for titles. 
Wawrinka couldn't add to his 16 career Tour titles this year but vowed to return to training and make one last dash for Grand Slam glory before he calls it quits.
To a large part, his career and achievements have been overshadowed by that of Federer, but one suspects Wawrinka will go out a fairly satisfied man when his day on a tennis court is finally done.
ADVERTISEMENT
Article continues below this ad