"Sad News": Rafael Nadal Reflects on Lionel Messi and FC Barcelona Fallout
Published 08/08/2021, 9:36 PM EDT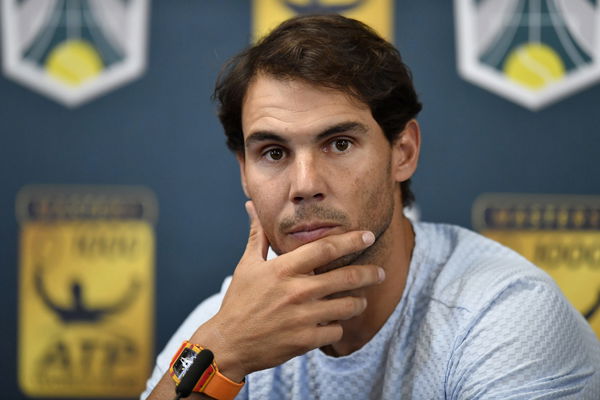 ---
---
The sky fell on millions of soccer fans with the news of Lionel Messi leaving FC Barcelona. Without any doubt, the left-footed magician would leave an irreparable void in the top division Spanish soccer league La Liga. Most certainly, it would change the face of the sport in Spain. Accordingly, tennis great Rafael Nadal, a soccer fan at heart, expressed what Messi's exit means for Spanish fans.
ADVERTISEMENT
Article continues below this ad
What's remarkable is that the all-time top goal scorer for Barcelona (682), Messi spent 21 years with the club; he has played for FCB his entire professional career. Therefore, even Nadal couldn't hide his sadness despite being a fan of the club's arch-rival Real Madrid.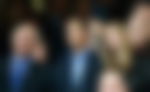 Watch this story: Roger Federer's Top 10 Mind Blowing Shots
ADVERTISEMENT
Article continues below this ad
Rafael Nadal explains why Lionel Messi left FC Barcelona
Even though you're not a soccer fan, it is most impossible to not know of Leo Messi. Moreover, for Spanish fans of soccer, there could not be any news sadder than this.
"As a football fan, losing a star like Leo and not seeing him every week in the League is sad news for those of us who love this sport and are Spanish," Nadal said. (Translated via Google Translate)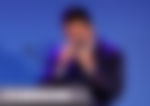 Furthermore, the 20-time Grand Slam champion also reflected on the club's decision to let go of one of its greatest stars. Although the negotiations were in place for over two seasons, the player and the club failed to meet the terms.
However, given the situation around the world, Nadal stated that the decision was not improbable.
"Messi is something that could happen," Nadal continued. "Obviously, the world of football, like other sectors, is suffering. And the clubs are not the exception. Especially the clubs that, I understand, do not depend on a State, that does not have capital behind, are suffering a lot."
ADVERTISEMENT
Article continues below this ad
All in all, La Liga has now lost the Roger Federer and Rafael Nadal of soccer – Cristiano Ronaldo and Lionel Messi. Hence, the future of the Spanish league in competition with the English Premier League and others has become uncertain.
ADVERTISEMENT
Article continues below this ad
What would be interesting to see is Barcelona building up from very scratch again. And as old legends go, new champions will rise.