"Made Me Feel Lonely": Stefanos Tsitsipas Reveals How Social Media Impacted His Mental Health
Published 09/17/2021, 10:17 AM EDT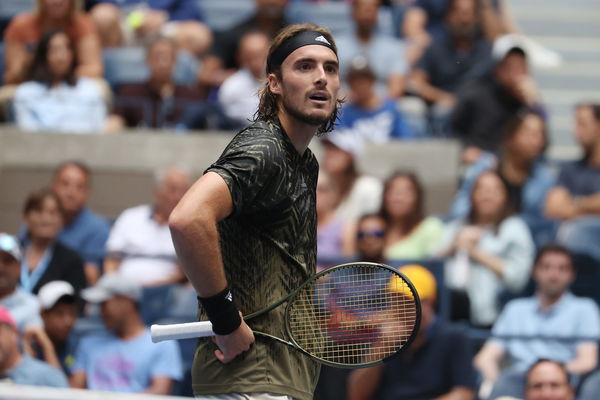 ---
---
Stefanos Tsitsipas joined the list of professional athletes raising awareness about mental health concerns. In episode 14 of The Madhappy podcast on Spotify, the Greek opened up on various topics. Tsitsipas said he often took time off social media for mental peace.
ADVERTISEMENT
Article continues below this ad
The pandemic has taken its toll on everyone, including professional athletes. Stefanos discussed his experience during the lockdown on the Spotify podcast. Tsitsipas believes the outbreak has affected him both physically and mentally.
Stefanos Tsitsipas' words on social media and mental health
ADVERTISEMENT
Article continues below this ad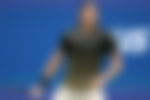 The world no. 3 stated that his biggest concern was the influence of social media on him. "Social media has become a toxic and unfriendly place to be. It made me feel miserable," he said. The Greek revealed that he occasionally took time off from social media in order to gather his mind and ideas. People's nasty remarks on social media sites were distracting him. Tsitsipas concluded his remarks by saying, "It has made me feel lonely."
Tsitsipas believes he has a promising future ahead of him. He not only wants to make tennis the most popular sport in his country, but he also wants people to be able to utilize tennis as a form of expression.
Tsitsipas appreciates the efforts by Naomi Osaka
ADVERTISEMENT
Article continues below this ad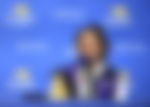 He claims that many professional athletes avoid discussing their mental health because they fear it would expose their weaknesses. The Greek understands that being a professional athlete is a very demanding job and believes that problems such as mental health should not be overlooked. "Mental health is a serious issue in professional sports," he added.
Stefanos Tsitsipas also acknowledged Naomi Osaka's efforts to raise awareness about mental health. Naomi Osaka, who has always been upfront on mental health issues, withdrew her name from Roland Garros and the Wimbledon this year. Praising Naomi, Tsitsipas said "It requires a great courage to talk about something so important."
ADVERTISEMENT
Article continues below this ad