Daniil Medvedev Complains as Stefanos Tsitsipas' Father was "Talking Way Too Much" at Australian Open 2021
Published 02/19/2021, 6:00 AM EST
It's time for the second semi-final at the Australian Open 2021 and Daniil Medvedev is up against Stefanos Tsitsipas. With World No.1 Novak Djokovic already in the finals, it's a battle of who will face him in the finals of the tournament. Both the next-gen players are in great form and are fighting hard to play their maiden Australian Open final.
ADVERTISEMENT
Article continues below this ad
Daniil Medvedev established an early lead over his opponent, Stefanos Tsitsipas. He even won a break and was looking solid in the match so far. However, there is one thing that worried him in the match.
In the third set of the semi-final of the Australian Open 2021, Medvedev went to the chair umpire James Keothavong and had a chat. Interestingly, it was about Tsitsipas' father and coach, Apostolos Tsitsipas.
ADVERTISEMENT
Article continues below this ad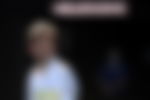 The World No.4 player complained that Tsitsipas' father was talking too much during the game. Medvedev was certainly feeling very distracted and thus decided to go and have a talk with Keothavong.
It was definitely strange as Medvedev was winning comfortably and even was a break up in the third set. It must have been something that had bothered him earlier, but clearly, the Russian player was not able to focus.
Will Stefanos Tsitsipas be able to bounce back against Daniil Medvedev?
ADVERTISEMENT
Article continues below this ad
Although Tsitsipas lost the first two sets, he is playing the third one quite well. He is striking the ball better and even causing some problems for his opponent.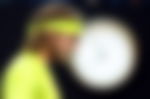 Fans haven't forgotten his last match against Rafael Nadal where he made a spectacular comeback and defeated the legend after losing the first two sets. If he wins the third set, the stakes will be high for another incredible comeback.
ADVERTISEMENT
Article continues below this ad
Tsitsipas will surely want to win this match and play his maiden Grand Slam final. On the other hand, Medvedev is on a winning streak and looks well poised to extend his run. Will Tsitsipas be able to break Medevdev's streak and face Novak Djokovic in the finals?