$120 Million Worth Friends Star Recounts Teenage Days Where He Idolized American 'Bad Boy' Tennis Star – 'I Was Him or He Was Me…'
Published 12/12/2022, 3:31 PM EST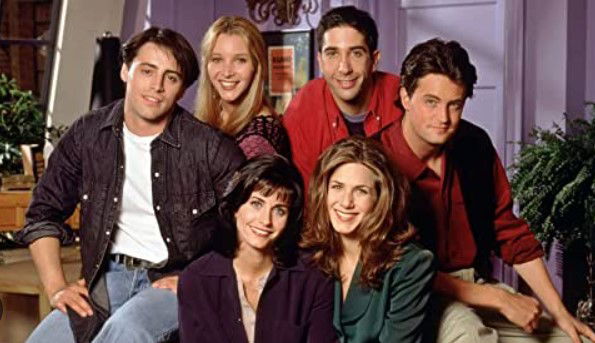 Who would have thought that the actor who played the popular character Chandler in the sitcom FRIENDS once wanted to be a tennis player? Matthew Perry started playing tennis when he was four and spent his childhood days practicing tennis most of the time. Just like any other kid in the 70s and the 80s, he also admired a legendary player at the time and impersonated the tennis legend during his practice sessions. The well-known FRIENDS actor talked in detail about that time in his autobiography.
Perry recently released his autobiography, in which he talked about his childhood days, his best FRIENDS days, and his life after playing the iconic character, Chandler. 
ADVERTISEMENT
Article continues below this ad
Matthew Perry once idolized an 8-time Grand Slam champion
The American-Canadian actor, in his autobiography, talked about the time when he was a huge fan of the eight-time Grand Slam champion, Jimmy Connors. When the famous FRIENDS actor used to practice by continuously hitting the backboard, pretending to be the American tennis player.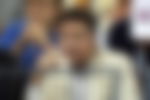 The $120 million worth FRIENDS actor said, "I would play games and sets, every shot of mine Connors, every return on the backboard John McEnroe. I hit the ball ahead of my body; I would sweep with my strings. I'd put the racket behind me, as though I was placing it in a backpack." Not only that, he also imagined walking into Wimbledon Court ready to hit a backhand and win against the seven-time Grand Slam champion. 
ADVERTISEMENT
Article continues below this ad
Subsequently, he also wrote about watching the 1982 Wimbledon final. The time when he saw his idol winning the Wimbledon title and defeating his archrival McEnroe. He wrote, " I was him, or he was me-either way, on that day, both of us won."
Perry still has Connors' picture in his room
Following Connors' second Wimbledon victory in 1982  against the 'superbrat', the tennis veteran graced the cover of Sports Illustrated.  Perry still has the same cover photo hanging in his room since it was his favorite match of all time, and he was so amazed by his success.
ADVERTISEMENT
Article continues below this ad
WATCH THIS STORY – Rafael Nadal's On-Court Routine and Rituals
Even in his autobiography, he said, "Jimmy graced the cover of Sports Illustrated after his victory, and it's framed and has hung on my wall to this day." That's how tennis' 'Bad Boy,' Jimmy Connors, became one of the most famous sitcom actor's favorite tennis player.