36-Year-Old Rafael Nadal's On-Court Heroics Astounds 'Superbrat' John McEnroe As He Makes a Powerful Statement – 'How Much Hunger He Has..'
Published 01/16/2023, 12:57 AM EST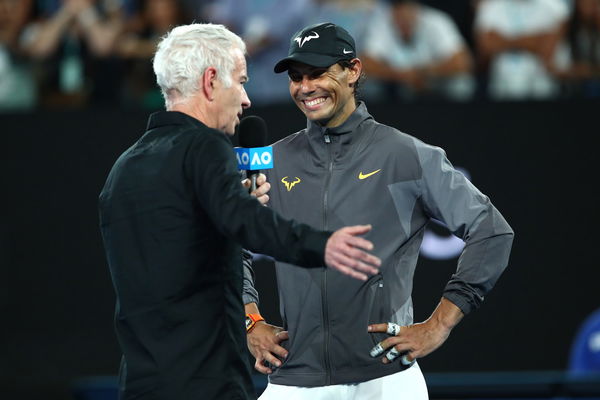 In the world of tennis, the end of an era is gradually drawing near, as some of the sport's most renowned and prosperous tennis players announce their retirement. Roger Federer and Serena Williams put down their tennis rackets for the final time in 2022. Some are predicting that 2023 might be the year when Rafael Nadal decides to step away from the tennis court. 
A few days back, the world number 13 Alexander Zverev predicted the 22-time Grand Slam Champion's retirement. He predicted that the tennis player will retire after the French Open this year. But Nadal has stated clearly that he has no plans for retirement as of now. He is currently out for 6-8 weeks owing to a hip injury he sustained during the opening round of the Australian open.
Meanwhile, tennis legend John McEnroe had some kind words to say about the Spaniard. He is particularly impressed by the 22-time Grand Slam Champion's fighting spirit.
ADVERTISEMENT
Article continues below this ad
John McEnroe praises Rafael Nadal's on-court heroic energy 
Recently, in an interview with the Eurosport, the seven-time Grand Slam champion was asked about his thoughts over whether the Spaniard would call off his tennis career. The American tennis player suggested that for the former world number one to retire, it has to be a physical issue. Other than that there is nothing that will keep him away from tennis.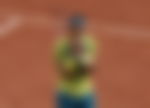 He said, "You know what? It would be tough to write Rafa off at any point, given that he did so well last year. I didn't expect him to do that last year. So I continue to be amazed by him. It's amazing how much hunger he has still. With all the success that he's had. The other players should look at him. I used to look at, well, he's like Jimmy Connors. And I was like, 'this guy tries harder than anyone I've ever seen. I've got to try harder." 
Not only that, McEnroe recollected another tennis legend, Jimmy Connors from his time, who shared similarities with the 22 time Grand Slam champion.
ADVERTISEMENT
Article continues below this ad
He believes that the world number two's hunger to keep going out on the tennis Court is also among the reasons why he keeps returning to great form again and again even after picking up injuries that plagued him throughout his career. However, the 7 time Grand Slam champion's statement came on the same day when the Spaniard denied the world number 13's retirement prediction. 
Nadal has a clear intention to fight 
Even though the 36-year-old tennis star had a fantastic tennis season last year, injuries have been somewhat of a major setback for him. However, the 25-year-old tennis player, Zverev made a controversial statement about the Spaniard's retirement only one day before the first Grand Slam tournament got underway.
ADVERTISEMENT
Article continues below this ad
WATCH THIS STORY –  Hilarious Meaning of Roger Federer, Rafael Nadal, Novak Djokovic, and Serena Williams on Urban Dictionary! 
The former world number one then responded to the tennis player's retirement predictions. He revealed that he had no immediate plans to retire and that the German tennis player was not a close friend.
Edited By: Gideon Mathson