6-Time Grand Slam Champion Boris Becker to Serve Jail Time After Receiving Prison Sentence
Published 04/30/2022, 2:03 AM EDT

Follow Us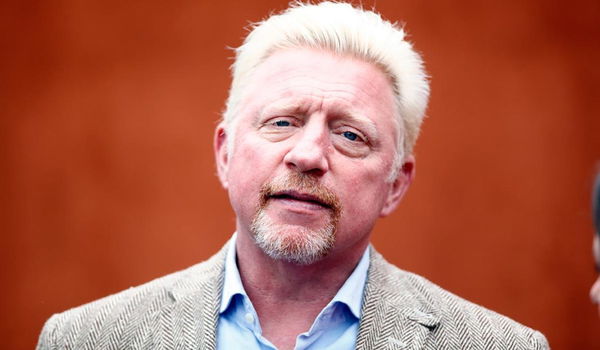 In shocking news, six-time Grand Slam champion Boris Becker has been sentenced to two and a half years in prison by a UK judge. The court found him guilty of four charges under the Insolvency Act. Earlier in 2017, reports came out that Becker owed nearly £50 million to his creditors during his bankruptcy. Now, after a long and stretched case, he gets a prison sentence of 2 years and six months. However, he will not serve the full length of this duration.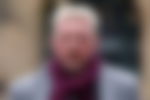 Boris Becker will serve more than one year in prison 
ADVERTISEMENT
Article continues below this ad
Today, a UK judge named Deborah Taylor gave Boris Becker a prison sentence for hiding more than $3 million dollars, as he was dodging the creditors that owed money to him. Incidentally, this is not the first time the German faced something like this.
In 2002, he faced a similar situation for evading tax. Remembering that incident, the judge showed very little mercy, as she sentenced him to 2 and a half years. However, he will only serve half of that duration, i.e. around 1 year and 3 months. 
Boris Becker has been sentenced to 2 years and 6 months for being guilty of four violations of the insolvency act.

He will serve half of that inside prison.

— The Tennis Podcast (@TennisPodcast) April 29, 2022
Before the hearing, the court charged the former tennis player with hiding his property, as he was trying to avoid paying his debts. Also, he failed to hand over his Wimbledon trophies and medals. 
Former Wimbledon champion Boris Becker has been jailed for two and a half years for hiding assets to avoid paying debts.

More to follow.

— BBC Sport (@BBCSport) April 29, 2022
According to his lawyer, this will ruin his reputation and the chance to earn money in the future. Notably, Becker has been commentating during the Wimbledon for more than 20 years while working for BBC. 
Becker had a fantastic career as a professional tennis player
ADVERTISEMENT
Article continues below this ad
Becker came into the limelight after winning his first-ever Wimbledon title back in 1985 at the age of only 17. Thus, he became the youngest ever male player to win the Wimbledon singles title. In his entire career, the German player won 6 Grand Slam titles (3 Wimbledon, 2 Australian Open, and a US Open title). 
Since retiring from professional tennis in 1999, he has been commentating at Wimbledon. Also, he wrote a book about himself in 2004, which provided some details about his life as a professional tennis player. Later, he became the coach of Novak Djokovic in 2013, which lasted till 2016. During his coaching, Djokovic won six Major titles. 
ADVERTISEMENT
Article continues below this ad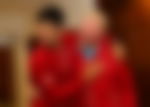 Watch This Story: Novak Djokovic and Maria Sharapova moments that define their friendship