'A Bad Habit of…'- Rafael Nadal's Uncle Toni Blames Nick Kyrgios' Attitude for His Wimbledon Championships 2022 Loss to Novak Djokovic
Published 07/13/2022, 8:10 AM EDT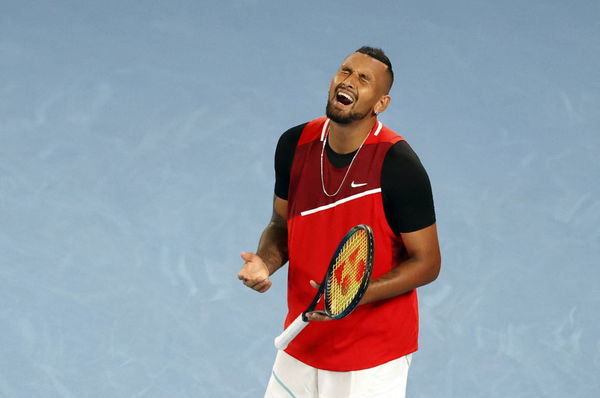 Nick Kyrgios reached his first-ever grand slam final. Though he did not win the match, he definitely made advancements in his tennis career. Rafael Nadal's uncle Toni Nadal issued an unfiltered and direct evaluation of his game.
He evaluated his gameplay in the finals against Novak Djokovic and commented on the aggressiveness that needs to come out in his performance.
ADVERTISEMENT
Article continues below this ad
Toni Nadal evaluates the gameplay of Nick Kyrgios
Toni Nadal had supported the enigmatic Australian player when had called out Stefanos Tsitsipas' behavior. He had appealed for the Greek player to get a default. However, Toni Nadal, uncle of Rafael Nadal and coach of the Canadian player Felix Auger-Aliassime did not shy away from making a blunt evaluation of Nick Kyrgios' gameplay.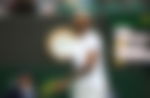 After his loss to Novak Djokovic at Wimbledon, the coach gave a piece of forthright advice to the Australian player. He said, "There were too many unplayed points. The lack of perseverance of the Australian, especially in regards to maintaining his aggressiveness, revealed the main problem." Furthermore, he disapproved of his behavior towards his teammates when the score was not in his favor.
What went wrong for Kyrgios in the Wimbledon finals against Djokovic?
He commented on Kyrgios' gameplay and denounced his haphazard way of hitting the balls.
The coach focused on the importance of a good position in today's tennis and said, "He has a bad habit of hitting too many balls in any way, basically without paying attention and in bad position."
WATCH THIS STORY: The Greatest Comebacks in Tennis
He gave the example of great players who focus on getting good positions, which increases their chances of victory.
How should tennis be played to win matches?
ADVERTISEMENT
Article continues below this ad
Toni Nadal commented on Kyrgios, "(He) is handicapped not so much by what he does with the ball, but by the way, he wants to do it." The coach stated that Kyrgios does not understand the game properly. Kyrgios should actually focus on and maintain the continuity to score points, as per the coach.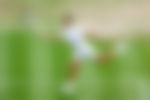 He added, "Tennis is a sport of repetition, rather than the spectacular." Nick Kyrgios had a good run at Wimbledon by reaching the finals. The 27-year-old gave a tough match to his opponent, Novak Djokovic. However, could not defeat him.
ADVERTISEMENT
Article continues below this ad
On the other hand, Djokovic clinched his 21st grand slam title. He would want to clinch one more at the US Open. However, there is uncertainty about that because of his stand against the vaccination.
Edited By: Arunaditya Aima