"A Big Weight to Carry" – Tennis Legend Believes Carlos Alcaraz Can't Be Compared to Rafael Nadal
Published 05/22/2021, 2:00 PM EDT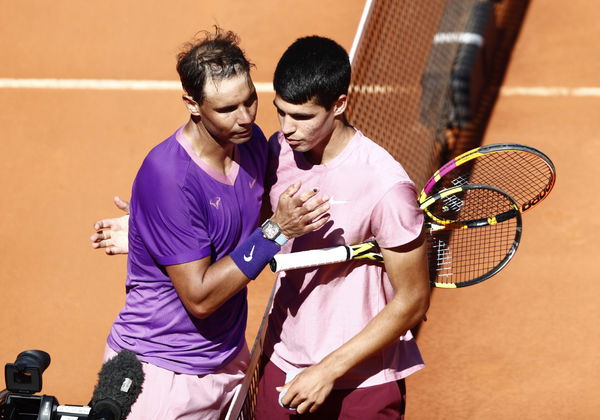 ---
---
Rafael Nadal recently achieved his 'La Decima' at the Italian Open 2021. The Spaniard is enjoying a phenomenal season and there are high chances that he might go on to lift his 14th French Open title this year. However, he'll be 35, soon and in a situation like this, fans often wonder who'll be able to take his place in the future. One name that comes to mind right now is that of Carlos Alcaraz Garfia.
ADVERTISEMENT
Article continues below this ad
Carlos Alcaraz Garfia is just 18 years old right now, but he has already established himself as an impressive youngster in the sport. The Spaniard can play some really beautiful yet powerful forehands and even caught the attention of Rafael Nadal. It is because of this reason that many believe he can carry forward Rafa's legacy in the sport.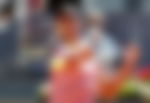 Former World No.1 Juan Carlos Ferrero has a different perspective on the issue. He believes that even though Alcaraz is a great player, one can't compare him to Nadal as Rafa is the best player in the sport right now.
ADVERTISEMENT
Article continues below this ad
"It's normal for people to focus on someone after Rafa & all the successful Spanish players. But we cannot make the mistake of comparing Carlos with the best in history because that's a big weight to carry," said Ferrero in a recent interview.
The 2003 French Open winner even stated being compared to Rafa puts a lot of weight on a youngster and thus, one must not make such a mistake.
Can Carlos Alcaraz Garfia really take over the legacy of Rafael Nadal in the future?
There is no doubt that Alcaraz has immense potential. However, in order to succeed Rafa, he needs to step up and start winning titles now. To everyone's surprise, Rafa won his first major at the age of 19 at the French Open 2005; fans still wonder if Alcaraz can do the same next year or not.
ADVERTISEMENT
Article continues below this ad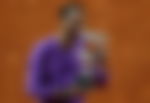 Apart from succeeding at a young age, Nadal also maintained that consistency in terms of his performances for a long time. If Alcaraz needs to reach anywhere close to Nadal, he needs to win at least four to five titles as well as one to two majors in a year.
Of course, winning 20 Grand Slams is not a thing that Alcaraz can achieve very easily. Even if he tries to retrace Nadal's path, he needs to make sure that he doesn't suffer from too many injuries in his career. He needs to work on his gameplay and side-by-side, has to work on his fitness as well.
ADVERTISEMENT
Article continues below this ad
It's still too early to say whether Alcaraz will be able to achieve what Rafael Nadal has accomplished so far. His priority will surely be to excel in Paris at the moment. Will the 18-year-old be able to cause a few upsets at the French Open 2021?