Alexander Zverev Set to Replace Roger Federer as World No. 6 After Miami Open 2021
Published 03/22/2021, 2:40 AM EDT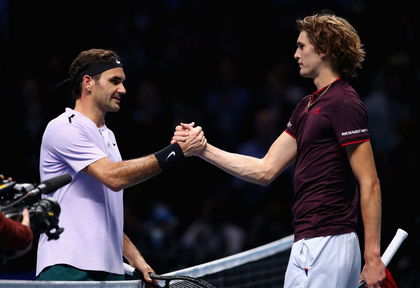 ---
---
Despite numerous pullouts, the Miami Open 2021 is looking strong to commence its 36 edition from March 22. Now, Alexander Zverev and Andrey Rublev, who previously slammed the revised ATP Rankings system, have a chance to cross Roger Federer.
ADVERTISEMENT
Article continues below this ad
Both the German and the Russian will participate in the Sunshine State as the third and the fourth seed. Moreover, they even earned an ATP title before coming into this tournament.
So how will Miami Open affect the ranking scenario of the two?
ADVERTISEMENT
Article continues below this ad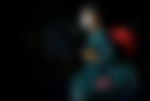 Alexander Zverev and Andrey Rublev on their way to surpassing Federer
Before Miami week, Alexander Zverev will remain on seventh with Andrey Rublev below him. Surprisingly, the Swiss maestro Roger Federer, who played only one tournament in 2020, is ranked 6th, above the two.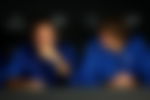 However, it is time now for Sascha to get his dues paid in full. After winning the Mexican Open 2021, the 23-year-old has guaranteed himself a rank-up and will take Roger Federer's place after Miami. That is to say, his results in the Sunshine Masters will not affect his ranking scenario.
Alexander Zverev will pass Roger Federer for #6 after Miami, as the Swiss will drop 50% of his 1000 points from the 2019 title.

Rublev has a chance to pass Federer as well, but needs to win the title.

That's the only changes that can/will happen in the top 8 during Miami.

— José Morgado (@josemorgado) March 22, 2021
As for Andrey Rublev, he has a definite opportunity to pass the 20-time Grand Slam champion. But this is conditional upon the Russian winning the Miami Open 2021 title.
In case the 23-year-old Russian wins the Miami Masters, the rankings will be Zverev – 6th, Rublev – 7th, and Federer – 8th. Apart from these scenarios, there would not be any revision in the ATP Top 8.
With 33 out of the Top 100 out, the next-generation players have a window of opportunity to aim big. But even then, the competition will test each player on their merits and not rank.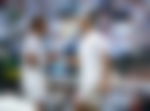 Without Roger Federer, who should one look out for in Miami Open?
The favorite contender for the 2021 Miami Open title will be the reigning Australian Open finalist Daniil Medvedev. Even he is eyeing to replace Novak Djokovic as World No. 1. Without a doubt, his chances are getting better and better.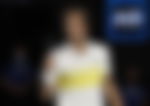 In addition to Daniil, every player and even fans will have their eyes locked on his compatriot Aslan Karatsev. The Russian recently picked up his first doubles title in Doha, and following that, his first singles title in Dubai. Above all, Karatsev is having a dream run on the Tour and can achieve wonders in Miami.
ADVERTISEMENT
Article continues below this ad
The Sunshine Masters has evoked interest in players with its 1000 points. Do you think Medvedev will take the No. 1 spot in ATP Rankings this year?
ADVERTISEMENT
Article continues below this ad