All You Need To Know About 22-Year-Old American Prodigy Sebastian Korda's Coach
Published 01/23/2023, 1:48 AM EST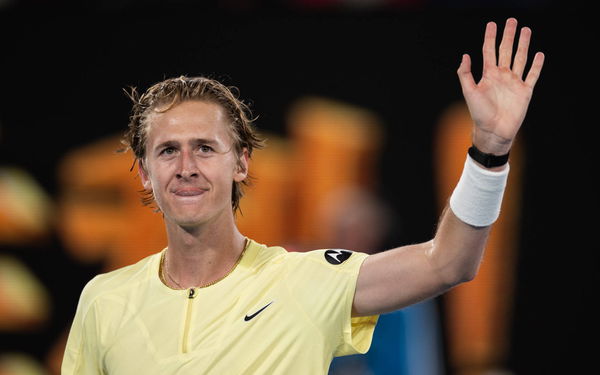 Sebastian Korda, the man who gave the Serbian legend, Novak Djokovic a scare at the Adelaide International 1, has proved to be a deadly player at the Australian Open. After having a tough draw, Korda proved his skill after taking out two top-tier tennis players. But who helped him reach this level? With the thorough guidance of his coach, Radek Stepanek, the American player has shown signs of fulfilling his potential this year.
But who is Radek Stepanek? A former tennis player himself, the relationship between Stepanek and Sebastian Korda goes a long way, even before the 22-year-old was born. Let us find out who he is…
The revered coach of Sebastian Korda, Radek Stepanek
ADVERTISEMENT
Article continues below this ad
Stepanek himself played professionally on the Tour. A professional tennis player who had more success on the doubles circuit than singles, Radek Stepanek played for 21 years before finally bidding the sport farewell. However, his run on the court has not been short of impressive. Always an underlying threat to all his opponents, Stepanek gained a career-high ranking of world no. 8 in singles. He also won five single ATP titles during his career, making him a tough opponent.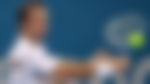 However, the doubles category was his forte, where he gained a career-high ranking of world no. 4 with multiple titles. He not only won 18 ATP titles, including two majors at the Australian Open and US Open in 2012, but he also won the mixed doubles in 2016 at Rio de Janeiro Olympics. Furthermore, the Czech player made his country proud by winning twice in 2012 and 2013 consecutively.
The relationship between the player, the coach, and Novak Djokovic
The player himself tried to build up strong gameplay by going to the net often. However, this is where he lacked and could not do so. He knew what he had to do with his player. So, now the world no. 31 has a very strong offensive game which puts the likes of Novak Djokovic in danger too. At the Adelaide International finals, Sebastian Korda broke through the Serbian's defense multiple times, turning the game in his favor. However, he was not yet there to defeat the tennis legend as Djokovic clinched the ATP 250 title.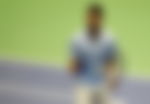 One interesting fact, both the coach and the player had a face-off against Djokovic. Back in 2007, Stepanek proved to be a major hurdle for the 20-year-old Novak Djokovic in the second round of the major. The five-set match eventually turned out to be in the favor of the Serbian player.
Apart from that, the Czech player joined hands with Novak Djokovic when he joined his coaching team back in 2017. However, despite a short-lived relationship, the two have only high regards and mutual respect for each other.
The long-lived relationship between Stepanek and Korda
ADVERTISEMENT
Article continues below this ad
The father of Sebastian Korda, Petr Korda coached Stepanek. And the 22-year-old player wishes to continue the legacy the same way if Stepanek's daughters decide to pursue tennis. In an interview with the ATP, world no. 31 said, "My dad coached him for 13 years and now Radek is coaching me. It'll probably end up that I'll coach his daughters if they play tennis and then so on and so on." The World no. 31 has taken out seasoned players Daniil Medvedev and Hubert Hurkacz from the Australian Open, showing his worth on the court.
Korda has expressed his love and admiration for his current head coach, who has always been like a family to him. He stated, "He was my big brother growing up. He'd take me to tournaments." Korda added, "He would take me under his wing, take me into the locker rooms, player dining and just get used to the tennis player lifestyle." The American player attributes a lot of his success to those moments which prepared him.
Apart from Stepanek, Korda considers Andre Agassi as his mentor who has guided him on his journey. He has expressed his gratitude towards the American tennis legend who has become a source of inspiration for the young player.
ADVERTISEMENT
Article continues below this ad
WATCH THIS STORY: Hilarious Meaning of Roger Federer, Rafael Nadal, Novak Djokovic, and Serena Williams on Urban Dictionary!
Korda wishes to reach the Top 20 or even Top 15 this year. Do you think with the assistance of his coach he will be able to do that? Hit the comment section to let us know.