All You Need to Know About American Star Tommy Paul's Stunning Girlfriend's Dating History
Published 01/24/2023, 1:03 PM EST
Tommy Paul has made a breakthrough and reached the semi-finals of the 2023 Australian Open. With the unfortunate withdrawal of Sebastian Korda, Paul became the highest remaining American seed in the main draw. Hence, he has finally become the talk of the town and he has a lot of supporters on his side. Along with Paul's fans, his girlfriend has been courtside, happily cheering for him. However, she has not had the same experience all the time. Her dating history contains the likes of Tyler Cameron and fallen actor Armie Hammer.
Nonetheless, she seems to be having a good time with Tommy Paul. Here's what we know about her previous dating life.
Armie Hammer and Taylor Cameron- The dating life of Tommy Paul's girlfriend
ADVERTISEMENT
Article continues below this ad
The girlfriend of Tommy Paul, Paige Lorenze, is an Instagram influencer. Right now, she is busy rooting for him happily. However, this was not always the case when she was dating earlier.
The Instagram influencer has had quite a weird and plausibly dangerous dating history. It contains the name of 'Call Me by Your Name' actor Armie Hammer. He received praise from both audiences and critics alike for his role in the Oscar-nominated film. However, it became quite scary when his "cannibalistic" messages surfaced on the internet. Paige Lorenze talked about the horrid experience of dating him, even if it was for a short period.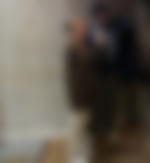 She also dated the runner-up of Bachelorette Season 15, Tyler Cameron, who gained a lot of attention because of his good looks. However, her relationship with him did not last long and ended within a month. She felt that the only reason he dated her was that he wanted some clout.
Besides these two, she also dated country music singer Morgan Wallen. That seemed like it might just extend into something tangible. However, it did not, as the Instagram model made allegations of him cheating on her. She also dated Finish professional ice hockey player Kasperi Kapanen, however, that only lasted for a few months before the couple went separate ways.
But that did not hold her back from her quest to find the right partner. The influencer started dating Tommy Paul back in 2022 and the two have been having a great time in Australia too.
Irrespective of the pressure, Tommy Paul has time for romance
ADVERTISEMENT
Article continues below this ad
Paul has not forgotten about his stunning girlfriend amidst the pressure of the business end of a Grand Slam. The American tennis sensation dropped a saucy text after his girlfriend uploaded a jaw-dropping picture on a sunny beach.
He commented, "Don't look at me like that."
It seems like he is not going to let the excitement of their relationship be sidelined, no matter how intense it is.
ADVERTISEMENT
Article continues below this ad
WATCH THIS STORY:  Hilarious Meaning of Roger Federer, Rafael Nadal, Novak Djokovic, and Serena Williams on Urban Dictionary! 
What if Paige Lorenze has finally found "the one"? Will her "the one" become "the one" at the Australian Open and take the title home? Let us know in the comments below.