All You Need to Know About American Tennis Star Frances Tiafoe's Immigrant Parents and Family
Published 03/13/2023, 11:45 AM EDT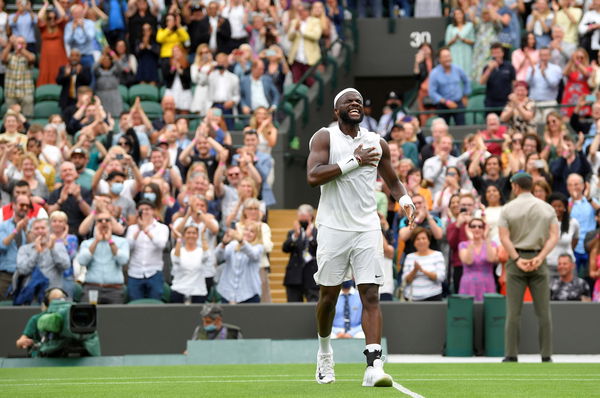 Frances Tiafoe Jr. is an American tennis player. Tiafoe was born on 20th January 1998 in Maryland. Tiafoe first came onto the ATP scene in 2014 after he gained a wild card entry into the Washington Open. However, he lost his first round. Tiafoe has had the highest career ranking of 14 in singles and 160 in doubles. He won his first and only ATP title in 2018, which was the Delray Beach Open. he became the youngest American to win the tournament ever since Andy Roddick in 2002.
The parents of Frances Tiafoe and their journey to America
Frances Tiafoe was born to parents who hailed from Sierra Leone. His father, Constant Tiafoe, used to work in a diamond mine in Sierra Leone before he managed to escape to the UK in 1988 and then went to the USA in 1993. His mother, Alphina Tiafoe, won the lottery for a visa to the USA with a green card and came to the country in 1996.
ADVERTISEMENT
Article continues below this ad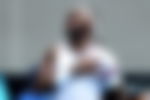 After becoming a parent Constant, worked as a laborer on a construction crew. He helped build a tennis center in Maryland. The leaders of the project were impressed with his work ethic and hired him as a janitor at the tennis center. Frances and his brother lived at the tennis center for five days a week while their mother worked as a nurse. They would stay with their mother when she had her leaves.
Tiafoe's parents' early efforts to support his tennis passion
While Frances and his twin brother Franklin were living with their father, their parents decided it was a good idea to enroll them in tennis. His father was able to get a deal, which meant that the two would play for free. Ever since, the two have continued training and have focused on improving their overall game.
Eventually, Frances moved to Florida, where he trained at the USTA National Training Center in Boca Raton. There, he emerged as a prodigy on the junior circuit. Frances' background has a history of struggle, and he makes sure to remember his past in order to advance further.
His father's reaction to Tiafoe's historic U.S. Open semifinals qualification
In 2022, Frances Tiafoe reached the 2022 US Open semifinal, his best record in a grand slam till now. His father was delighted at his win and believed that his son had worked hard to earn a spot in the semifinal. Tiafoe even went on to an interview to reveal the emotional conversation he had with his father during his US Open stint.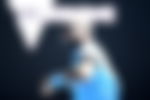 He was set to face the Spaniard, Carlos Alcaraz, and fought a long and hard battle. Unfortunately, Tiafoe lost the five-setter match.
ADVERTISEMENT
Article continues below this ad
Inspired by his parent's sacrifices, Tiafoe aims to inspire the younger generation
Frances is not afraid to talk about his parents' struggles. He is proud of how his parents struggled and still provided him and his brother with all they could. "It humbled me and made me serious. It came into my head pretty quick to use tennis as a way to help, not only myself, but our family because they have sacrificed so much," Frances said after he visited Sierra Leone with his mother and brother.
Watch this story – 'OMG Roger!! And to the Beats of Taylor Swift'–Tennis Fans Elated as They Unearth Surprising Roger Federer Secret
ADVERTISEMENT
Article continues below this ad
Frances Tiafoe is a world-famous sports personality. He is aware that he is an inspiration to the younger generation. He elaborated that he doesn't play tennis just for himself. Tiafoe wants to inspire more people to play tennis.
Tiafoe has improved by leaps and bounds in the past few years. He realizes the responsibilities he has been entrusted with and does his best to inspire players following him.
Edited By: Akash Pandhare