All You Need to Know About Roger Federer's Lesser-Known Sister
Published 12/01/2021, 3:57 PM EST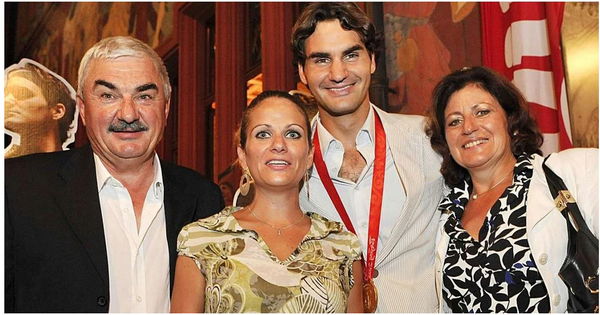 Swiss Maestro Roger Federer enjoys a successful career on the ATP tour that spans over two decades. Having won almost every accolade present in men's tennis, Federer always proved that he is a family-man.
Right from being a doting dad to his four children(two sets of twins) to being a son that Robert and Lynette Federer could be proud of, the Swiss star strikes a perfect balance between tennis career and his personal life.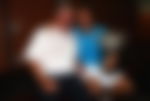 Details about Diana, the elder sister of Roger Federer
ADVERTISEMENT
Article continues below this ad
Even though fans know about the members of the Federer clan and their stories, there is one person whose life didn't always come up during discussions and she is Roger's elder sister, Diana Federer.
Diana was born a couple of years earlier to Federer in 1979. There were little to no information about her personal life available for fans to know. From various sources, we knew that she works as a nurse in Switzerland.
While wife Mirka and parents Robert and Lynetter are regular attendees at most of Federer's matches, Diana was barely seen sitting in her brother's box.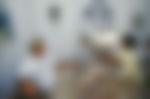 Watch this story: Rafael Nadal and Serena Williams Lead the List of Most-Followed Tennis Players on Instagram
However, Diana was seen supporting Federer for a few of his matches in Basel and also made appearance at the Wimbledon and at the US Open. Besides maintaining a low-profile, Diana came to the notice of fans when she also gave a birth to twins, like Roger Federer.
Diana was known to fans when she gave birth to twins like Federer
Unlike Federer, Diana had non-identical(fraternal) twins. When asked about the same during an interview few years ago, the Swiss Maestro revealed that twins run in the family and also mentioned that his maternal grand-mother was a twin.
Diana's twin children are named Emilie Zoe Federer and Ramon Vincent Federer. One of the rare instances were the sister was spotted cheering for the Swiss Maestro was at the 2017 Swiss Indoors Event in Basel.
ADVERTISEMENT
Article continues below this ad
Even though a lot of information related to Diana Federer remains anonymous as she appears to enjoy a normal life without being bothered by her brother's rise to fame, few details pertaining to her was revealed by Robert and Roger Federer over the years during media interactions.
ADVERTISEMENT
Article continues below this ad
With Federer's career approaching retirement, maybe fans get to see Diana supporting her brother during one of his last matches on the ATP tour.