'Am I Just Gonna Let These Guys Take All the Money?'- $8 Million Worth Frances Tiafoe Sounds off on Why He Decided to up His Game
Published 03/16/2023, 11:54 AM EDT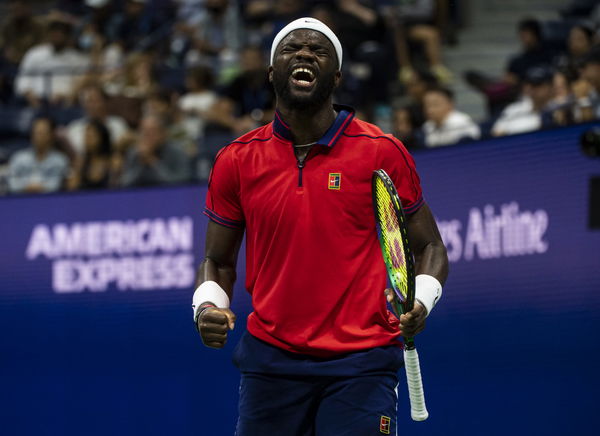 Frances Tiafoe, the 24-year-old tennis player has inspired many fans and athletes on the tennis court. Tiafoe is known for his explosive game and his hunger to succeed. Moreover, the tennis star has been at the top of the ATP rankings for the past few years. In a post-match conference, Tiafoe recently shared what he plans to do to improve his game.
Acknowledging the pressure that came with being a rising star in the tennis world, he chimed in about how his lifestyle affected his game. Tiafoe had soon realized that he needed to focus more on his game if he wanted to achieve the goals he had set for himself.
ADVERTISEMENT
Article continues below this ad
Frances Tiafoe shares details about his evolving game in post-match conference
In his post-match conference,  Tiafoe shared," Yeah, I mean, you've got to think, right, you know, I'm a guy came from very humble beginnings. I came on the scene, I was 18 years old, 19 years old, in top 100. Guys thinking I'm gonna be the guy to do it, X, Y, and Z, American hope, blah, blah, blah. It was tough. I don't think I was really ready for it."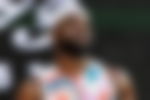 The $8 million worth tennis star recently claimed that he needed to step up his game. He said, "something's gotta give here." Tiafoe also questioned," I think the main thing was, you know, these guys ahead of me, seeing guys I grew up with, playing juniors with, Andrey, Zverev, Tsitsipas, am I just gonna let these guys take all the money out here for years to come?"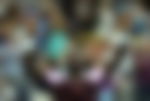 ADVERTISEMENT
Article continues below this ad
The 24-year-old's recent performances have been nothing short of impressive. The American shared that he needed to be in top physical shape to compete at the highest level. Tiafoe saw his peers enjoying the fruits of their labor and explained that he wanted a piece of the pie. He also admitted that he wasn't winning as consistently as he wanted to. He knew that he needed to up his game if he was going to be successful and win more matches.
Tiafoe once shared details about improving his mental health
In the interview, Tiafoe once emphasized the importance of taking care of one's mental health. He further acknowledged the tendency to ignore mental health issues and emphasized the value of therapy. The American had collaborated with BetterHelp, a platform that provides mental health assistance without judgment. Moreover, he shared his own positive experience with therapy.
ADVERTISEMENT
Article continues below this ad
Watch This Story: Andy Murray vs Frances Tiafoe longest best of three clashes of the 2021 ATP season 
Tiafoe's successful run at the US Open in 2022 came as a surprise to many, but he has kept his game strong. Share your views about the American tennis player in the comments below.
Edited By: Jayant Chhabra