American Tennis Legend John McEnroe Makes "$1million"Pickleball U-Turn As He Teams Up With Andy Roddick and Andre Agassi To Promote the Sport
Published 01/19/2023, 5:00 AM EST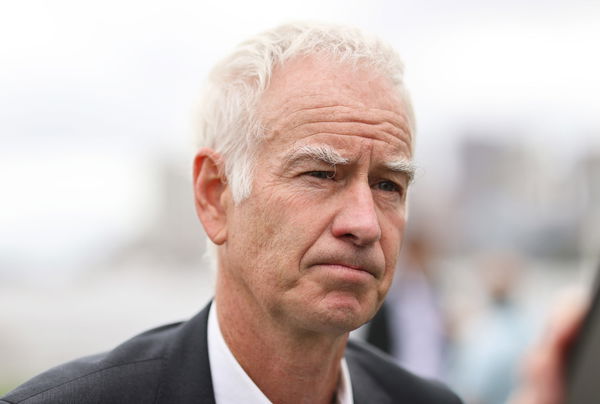 John McEnroe is not proving to be a man of his word. The American tennis legend has given in to the hype around the new-rising sport pickleball. And it is not just him, American tennis legends, Andy Roddick, Andre Agassi, and Michael Chang are also beside him. Does that mean the tennis realm is ready to embrace a new sport that somewhat resembles it? Martina Navratilova herself condemned the speedy rise of pickleball. It is coming out as a shocker because McEnroe had used some harsh words to describe his feeling toward the sport. But a pickleball event and his presence in it is indicating something else.
John McEnroe contradicts himself
Who does not want to see these tennis legends hit the court once again? But would you be okay, if it's not tennis, but pickleball? Despite not being a supporter of pickleball, McEnroe is featuring in a major pickleball event. The event is going to be the inaugural edition of the inaugural Pickleball Slam.
ADVERTISEMENT
Article continues below this ad
And that is a shocker because John McEnroe has openly expressed his dislike for the new uprising sport. In a virtual interview with Jason Nathanson, he stated, "I think it s*cks."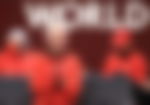 Moreover, he also gave a piece of advice to the host, where he stated, "Be careful because you're way more susceptible to injury in that cr*ppy pickleball game than you are in tennis. So stick to tennis."
But here we are. McEnroe is taking part in an inaugural pickleball went. And that too, alongside other renowned tennis personalities. The prize money is a whopping $1 million. Is McEnroe doing it for the money or has he developed a liking for the sport?
ADVERTISEMENT
Article continues below this ad
Martina Navratilova sticks to not being a fan of pickleball
The Czech-American tennis legend has time and again expressed her dislike for the new sport. Where McEnroe feels that it can give more injuries, Navratilova feels it is a sport that requires the bare minimum effort as compared to tennis.
Navratilova proved her aversion to pickleball by trolling the name of the sport once. Moreover, she also stated that the only time she would play pickleball would be if she can't run anymore.
ADVERTISEMENT
Article continues below this ad
WATCH THIS STORY: Chris Evert Looks Back at Her Astounding Rivalry With Martina Navratilova and the Negative Impact of Her 13-Match Losing Streak
Seems like Navratilova is still loyal to tennis, while former ATP tennis legends might have given in to the new craze about pickleball. Do you think pickleball can replace tennis? Hit the comment section below and let us know about your views.