Andrey Rublev Edges Past Diego Schwartzman in the Race to ATP Finals 2020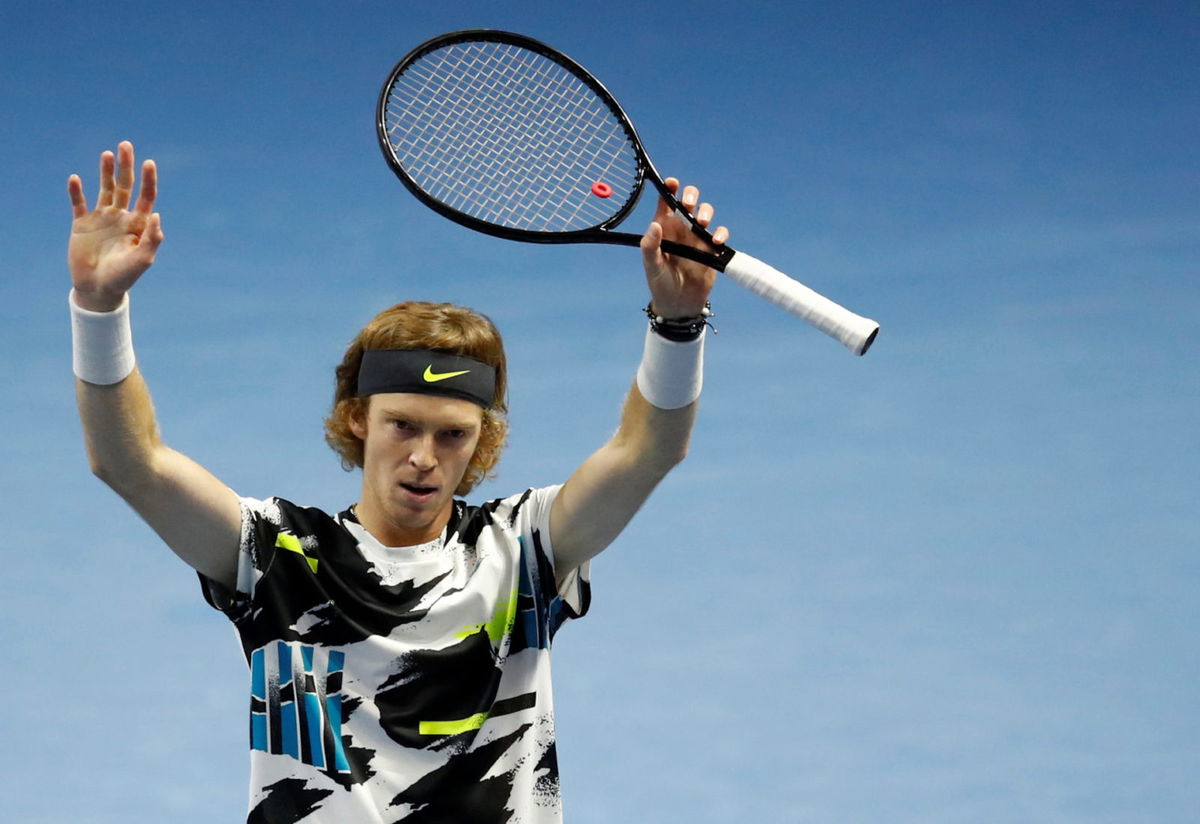 Andrey Rublev took a massive step in the right direction in the 'Race to London' for the ATP Finals. The Russian rising star registered a comeback win over Denis Shapovalov to enter the final of the St. Petersburg Open 2020, his home ATP event.
With the win, Rublev added 120 points to his tally in the ATP rankings and will soon officially be the new world number eight. More importantly at this stage of the season, Rublev is now the favorite to seal the first of two remaining spots for the ATP Finals.
Rublev is now seventh in the race. The final cutoff spot is held by Diego Schwartzman at the moment, who is the world number nine. Rublev and Schwartzman are now ahead of Matteo Berrettini, who not long ago, was the world number eight and a favorite to make the ATP Finals.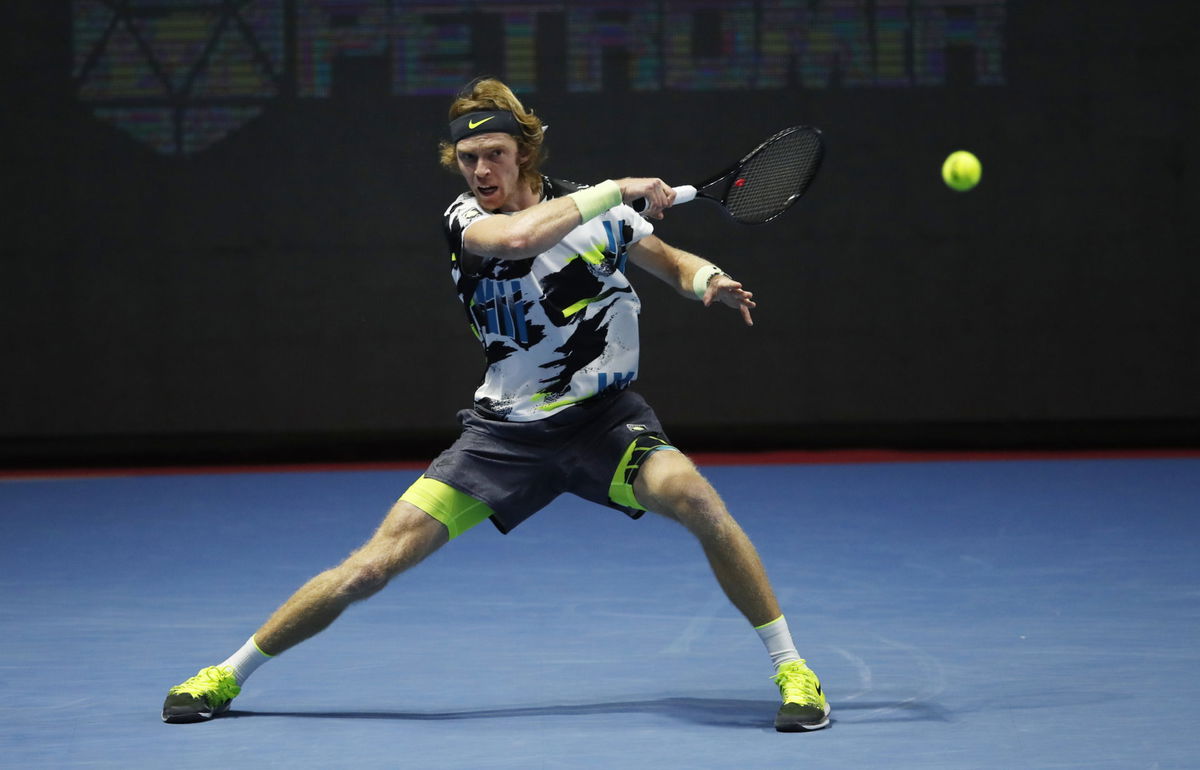 Andrey Rublev makes a big move in the 'Race to London'
Saturday's win propelled Rublev to 8th in the rankings. A win in Sunday's final will make him even more comfortable on the top of the tree in the battle for those last two spots. Rublev has 3,229 points, while Schwartzman is just 49 points behind him.
Berrettini is further behind them with 3,075 points. It seems now that the battle for the two spots is down to these three men, with the others behind them facing an uphill task with so little time left for the qualification deadline.
Rublev: 3229
Schwartzman: 3180
——————
Berrettini: 3075
Monfils: 2860
Shapovalov: 2830
Bautista Agut: 2710

120 points added in the Race to London and @AndreyRublev97 is now in pole position to qualify! pic.twitter.com/bU5AyqV1vR

— Tennis TV (@TennisTV) October 17, 2020
Other contenders in the ATP Finals race
Just behind Berrettini is Gael Monfils with 2860 points. Monfils is in the midst of a lean phase in his career. He is battling fitness issues and a first-round exit at the French Open 2020 also did not help his comeback.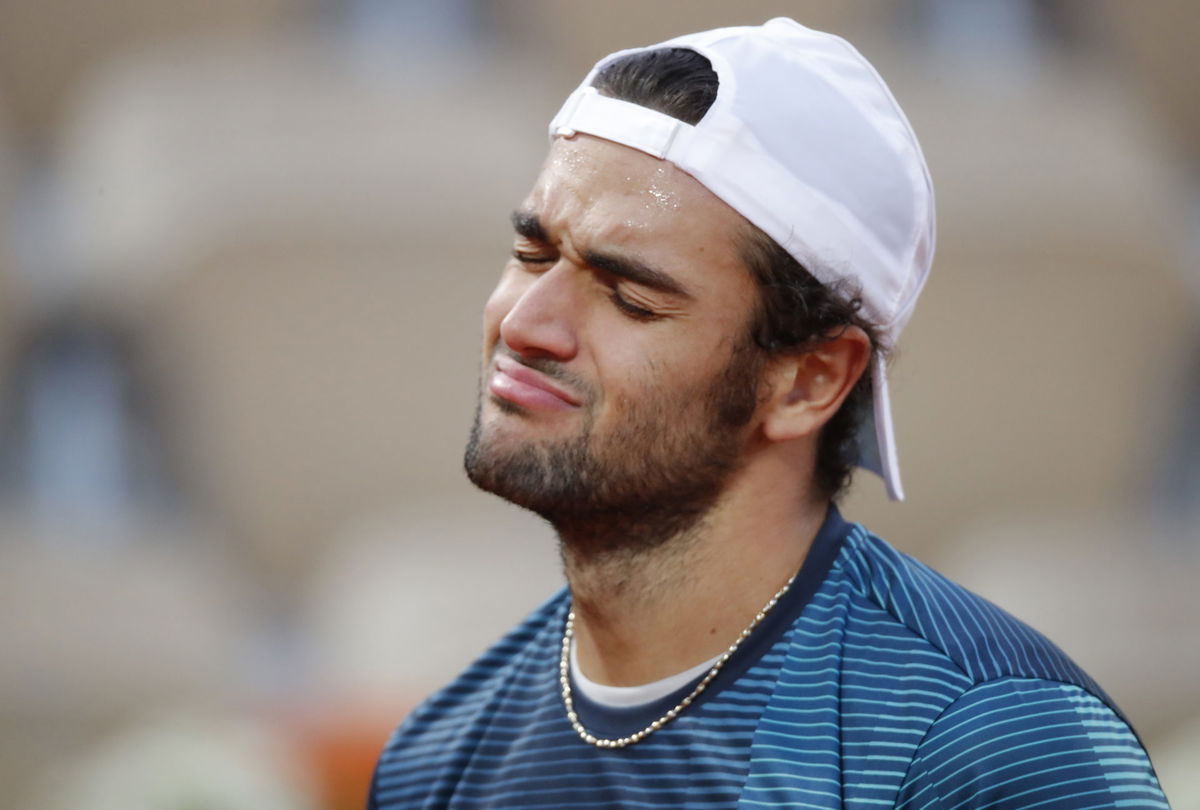 Behind Monfils is Shapovalov with 2,830 points and Roberto Bautista Agut with 2,710 points. The focus will move to the Paris Masters, which has more points on offer for the contenders for the ATP Finals.
Rublev continues his impressive run of form. He made the quarter-finals of the French Open 2020, following a title win at the ATP Hamburg Open. A few weeks before that, he also made the quarter-finals of the US Open 2020. The 22-year-old will have all the support from the home crowd in the St. Petersburg Open 2020 final.