Andrey Rublev Opens up on Receiving Prophetic Praise from Roger Federer
Published 11/26/2020, 4:46 AM EST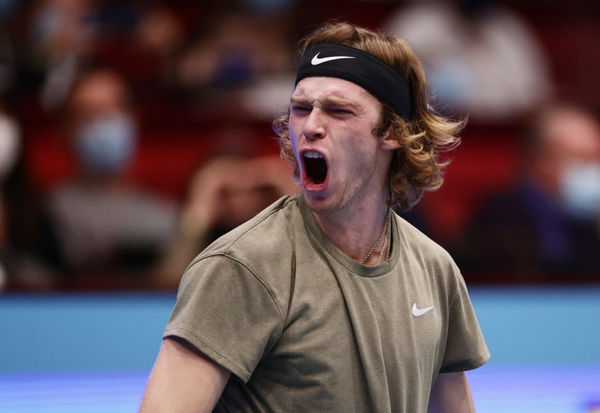 Rising Russian tennis star Andrey Rublev has said he was humbled at being picked out for high praise by none other than Roger Federer. The 20-time Grand Slam winner had named the 23-year-old as one who will vie for greatness in men's tennis in the years to come.
Roger Federer had predicted Andrey Rublev to have a breakthrough 2020
The Swiss Master had also backed Rublev to make 2020 his breakthrough year, predicting that he "will do something special". And true to Federer's words, the year 2020, while an eminently forgettable one for many, has been 'special' for Rublev. 
ADVERTISEMENT
Article continues below this ad
Hi guys. Thank you for your support. These 2 weeks were amazing. I received so many messages🖤 it means a lot to me. So that you and I can communicate regularly, go to my official website https://t.co/meDH7s8lt6. Complete the form and we will be in touch all the time🙏🖤

— Andrey Rublev (@AndreyRublev97) January 19, 2020
In a season crippled by the COVID-19 pandemic and condensed because of it, Rublev won five Tour titles, the most by any player this year. The Russian also equaled 17-time Grand Slam champion, Novak Djokovic, for the most number of wins on Tour this year.
Currently ranked 8th, Rublev's run of titles also helped him qualify for the season-ending ATP Finals for the first time this year.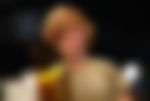 When Federer's 'nice' words felt 'unrealistic' for Rublev
Though his maiden run at the Finals ended in the group stages, it was a season where positives far outweighed the negatives for the big Russian. In a chat with sport24.ru, Rublev said though he felt good earning praise from Federer, he thought his words were more 'unrealistic'  than prophetic at the time.
"It's incredibly nice when a legend like Federer says things like that. Then I realized it was a little unrealistic. There were many younger guys who stood in front of me," Rublev said. "I finished last year (2019) 22nd in the world and there were at least two or three guys younger and higher in the rankings. Two or three more were a little older."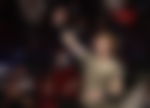 "Behind me there were many other younger guys and peers who play very cool. I understood that the competition was unrealistically strong," Rublev said. 
(Quotes have been translated)
Though surrounded by a wealth of young and unheralded talent in the circuit, the Russian rose in the rungs of the men's game through the weight of his performances.
ADVERTISEMENT
Article continues below this ad
Field of play hugely competitive, says Rublev
Despite his run of wins this season, Rublev believes the professional circuit is hugely competitive and one has to keep up a certain level of play to stand out. "Anyone could play cool, win tournaments. There would not be enough seats for all. I understood that I needed to work hard and improve a lot. In the end, it turned out that this is my best season. Everything went well," Rublev said.
ADVERTISEMENT
Article continues below this ad
Apart from picking up more wins on the Tour, the Russian will be eyeing Grand Slam titles next season to take his next big leap into greatness.