Andy Murray's Mother Explains Her Woes Over the Future of Scottish Tennis
Published 11/29/2021, 11:31 AM EST

Follow Us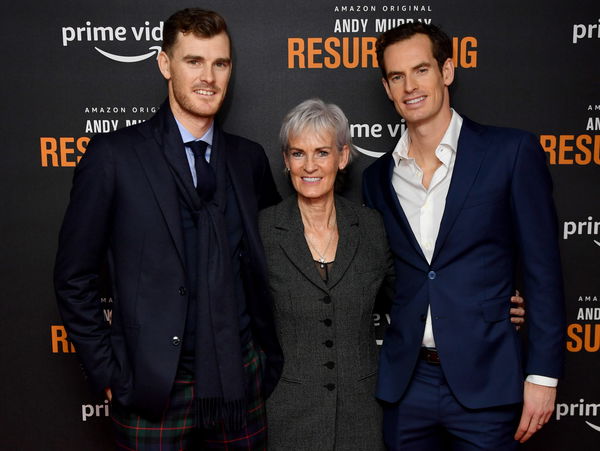 Ever since the rise of tennis stars Jamie and Andy Murray, there were attempts to improve tennis facilities in Scotland as more people willingly took up the sport. The popularity of the sport increased when the Murray brothers achieved the no.1 ranking in singles (Andy) and doubles (Jamie) in 2016.
During the same year, Lawn Tennis Association (LTA) collaborated with tennis Scotland to improve the number of indoor courts present over a period of five years. As years progressed, there is little development on that front.
ADVERTISEMENT
Article continues below this ad
Judy Murray expresses the need for Scottish tennis to ramp up facilities in the country
Expressing her disappointment over Scotland being unable to bank upon the popularity of Murray brothers, Judy Murray feels that the country might never get a second chance to make their mark on the sport.
"I predicted, quite some time ago, that Jamie and Andy would retire and there would be nothing to show for it, and I really feel that now. We will never get this chance again," Judy said. Judy has been an active campaigner for the rise of tennis in Scotland.
Andy's brother Jamie also shared his mother's opinion during a breakfast program for the BBC Scotland Radio.
"Ultimately if we stopped playing tomorrow, and you drive around Scotland, what is there to show for all the achievements, particularly Andy's achievements. I just don't see how we've got anything to show for it, which I think is really sad," added Jamie.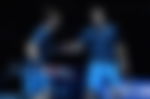 Watch this story: Rafael Nadal and Serena Williams Lead the List of Most-Followed Tennis Players on Instagram
With both the Murray brothers approaching retirement, it's only fair that Judy Murray is concerned about the next generation of tennis talents from Scotland. However, Tennis Scotland chief executive Blane Dodds share a completely different perspective.
Dodds believes that the Murray legacy will flourish as more children are willing to take up the sport these days.
Tennis Scotland Chief Executive believes the legacy of Andy Murray will continue to flourish in Scotland
"With record numbers of community club members enjoying tennis, coming to tennis in their droves, I think that's testament to all of the tennis community coming together. I am very confident that we are on the right track," Dodds said.
The chief executive of Scotland Tennis also mentioned the pandemic as one of the reasons for delay in the increase of indoor courts in the country and they are ramping up the process to achieve their set target.
ADVERTISEMENT
Article continues below this ad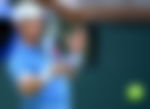 As Judy and Jamie pointed out, Scottish tennis has to take over the reins of Andy Murray as he is in the final leg of his professional career.
While the chances of seeing another Andy look difficult at the moment, efforts can be made to produce the right infrastructure for aspiring youngsters to practice and play at the highest level.
ADVERTISEMENT
Article continues below this ad