At Least 6 Finals in All 4 Majors: Novak Djokovic Creates History Following His Heroic Win Over Rafael Nadal at French Open 2021
Published 06/12/2021, 11:39 AM EDT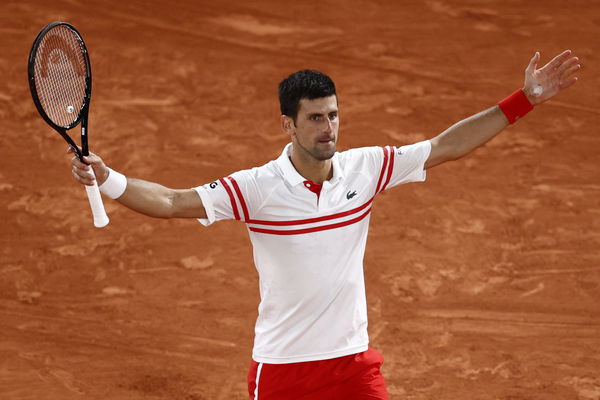 ---
---
The men's semifinal between Novak Djokovic and Rafael Nadal became one of the best matches in the French Open 2021. The Serbian was in full flow as he defeated the demigod of the French Open.
ADVERTISEMENT
Article continues below this ad
Djokovic won the match 3-6, 6-3, 7-6, 6-2. The current world No.1 will now face the Greek brave heart Stefanos Tsitsipas in the final of the Roland Garros.
Novak Djokovic creating history as always
ADVERTISEMENT
Article continues below this ad
It is certainly a colossal conquest to defeat the king of clay in his courtyard, and Djokovic can be proud of that. As he is limbering up for his sixth Roland Garros final in his career, a certain mind-boggling record will be engraved in the history of tennis.
Djokovic will be the first player in the history of tennis to play at least six finals in all four Majors.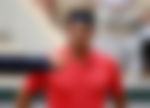 The Serbian international, as mentioned earlier, will appear in his 6th final in the French Open. He has also appeared in 9 Australian Open finals, 8 Wimbledon finals and 6 US open finals in his illustrious career. This array of Major finals he has been part of is a testament to his hard work and fathomless talent.
The likes of Roger Federer, Rafael Nadal, Pete Sampras, and Andre Agassi are all behind him the orders. This record of Novak also reveals how much of a consistent player the guy he is. When it comes to delivering in the Majors, look no further than the Serbian phenomenon.
Chasing yet another Grand Slam title
ADVERTISEMENT
Article continues below this ad
Novak Djokovic will look to add up yet another Grandslam title to his trophy cabinet this Sunday. The 'Serbinator' has already won a whopping 18 grand slam title in his career. If he ends up winning one more on June 13th, it will be his 2nd French Open title.
The tennis world is already in awe after watching the performance of Djokovic. Many fans and pundits are considering him as the greatest of all time.
Just two Majors behind Roger Federer and Rafael Nadal, Djokovic can shorten the gap to one if he can find a win in the finals. But it isn't going to be easy for the Serbian as 'Saint Stephanos' would relish being called the 'Underdog' and impel himself to win his first-ever grand slam title.
ADVERTISEMENT
Article continues below this ad