Rising Coronavirus Cases Raises Uncertainties Over ATP Cup and Brisbane International 2021 in Queensland
Published 11/06/2020, 1:49 AM EST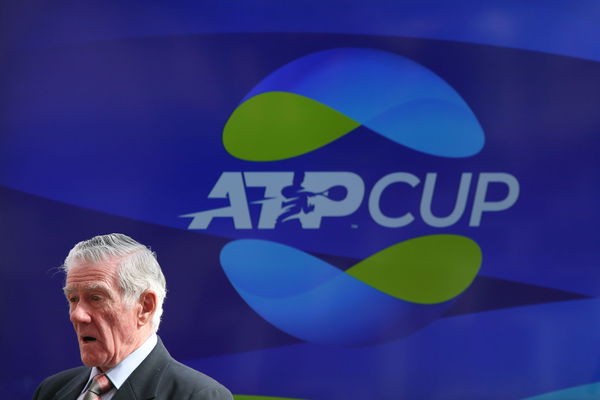 A fresh wave of restrictions in Queensland, Australia to contain the spread of COVID-19 has fanned fears of the state losing out on two big-ticket ATP events.
While the organizers haven't given up hope of the state hosting the ATP Cup and Brisbane International, there is a likelihood of the events being shifted to Melbourne. The organizers said that while a plan is afoot to host these summer ATP events at the Queensland Tennis Centre, logistical issues arising out of strict border controls may eventually see these tournaments move to the Victorian capital.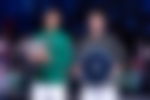 Organisers may be losing out on time to secure events
ADVERTISEMENT
Article continues below this ad
With the deadline next week for states to guarantee that the borders will remain open to allow players to shuttle between cities and step out of their hotels during the 14-day isolation period for practice, the organizers may be losing out on precious time.
It is this fear of players being stranded in cities in the event of a surprise lockdown that has given rise to the possibility of moving all summer tennis events to Melbourne.
Not ruling out a Melbourne shift, Tennis Australia chief executive Craig Tiley said the move would ensure that the players stay anchored in the Victorian capital in the days leading up to the Australian Open.
'Melbourne-only scenario of ATP and WTA events' being 'actively considered'
Tiley said that hosting all summer ATP events in the Victorian capital would also keep the players from being marooned elsewhere in the event of a lockdown ahead of the Major at Melbourne Park.
Talk of a shift marks a departure from the assurance earlier that the ATP Cup and Brisbane International would be staged in Queensland. 
ADVERTISEMENT
Article continues below this ad
ATP Cup general manager Mark Handley, who also doubles up as the tournament director of Brisbane International, was quoted as saying in September that Queensland would play host to these events in January.
Speaking to reporters on Wednesday, Handley seemed gung-ho on the prospect of Queensland hosting these events. "Our team is working with the government at all levels on the many logistics involved," he said. However, he did hint at the possibility of a switch, and said:
ADVERTISEMENT
Article continues below this ad
"We are working on multiple scenarios for the summer of tennis, factoring in the constantly changing environment." He added that the "Melbourne-only scenario" was "being actively considered to ensure players can play the Australian Open".