"Don't Want to Put An Expiry Date": Novak Djokovic gives huge update on retirement
Published 11/14/2020, 4:06 AM EST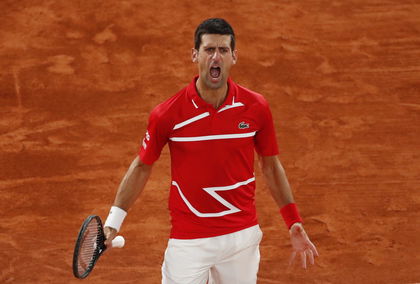 ---
---
Seventeen-time Grand Slam winner Novak Djokovic has opened up on whether, at 33, the thought of retirement has ever crossed his mind.
ADVERTISEMENT
Article continues below this ad
Speaking to British daily Evening Standard, the Serb ruled out any such thought, saying he is in no hurry to put an 'expiry date' on himself.
"I don't think age is an issue for me, maybe that I have a year or two or three left in me to fight for more Slams," Djokovic said.
ADVERTISEMENT
Article continues below this ad
Novak Djokovic is eyeing his sixth ATP Finals title
The Serb is currently in London, bidding for his sixth ATP Finals title.
A title-run at the O2 Arena this year will see him equal Roger Federer for the most number of championship trophies at the venue.
Djokovic said while he isn't slowing down anytime soon, he may have to prioritize events in his quest to stay fit and fresh for big tournaments.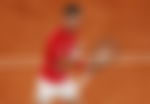 "I have to be a bit more strategic from next season with creating my calendar, which tournaments I want to prioritize and where I want to peak," the Serb said.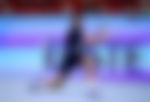 Djokovic says he has no 'financial reasons' to continue
"But as long as the desire is there, I'm healthy and I have the support of my family, I'll keep on playing," Djokovic said.
However, he clarified that he isn't under any obligation to keep playing for financial reasons.
"I don't see it as an obligation, it's not a financial issue or anything like that, I just still enjoy it and want to compete at the highest level.
As long as I feel like that, I'll be here a long time. I don't want to put an expiry date on me yet," Djokovic said.
Though the season was a mixed bag for him, Djokovic managed to clinch the year-end Number 1 ranking with his quarter-final run at the Erste Bank Open in Vienna.
In the process, the Serb equaled 14-time Grand Slam winner Pete Sampras' feat of six year-end Number 1 rankings.
Djokovic says he has 'moved on' from French Open loss
Though Djokovic won his 17th Slam this year at the Australian Open, he lost in straight sets to Rafael Nadal in the French Open final.
A clear favorite at the Flushing Meadows, the Serb was disqualified from the US Open for accidentally hitting a female line judge with a tennis ball.
Speaking on his unceremonious exit, Djokovic said, "With New York, I got out of the tournament with something not related to hitting a forehand or backhand into the net."
ADVERTISEMENT
Article continues below this ad
On his loss at Roland-Garros, the Serb said, "And the French Open final? I couldn't say I regret something and think I was close, because I wasn't.
"I was just outplayed and so it's not difficult to move on."
Djokovic chose not to defend his Paris Masters title this year as he said there weren't any ranking points to be gained from playing it.
ADVERTISEMENT
Article continues below this ad