"Get At Least One Win": Daniil Medvedev Reveals Goal in Tour Finals 2020
Published 11/14/2020, 10:22 AM EST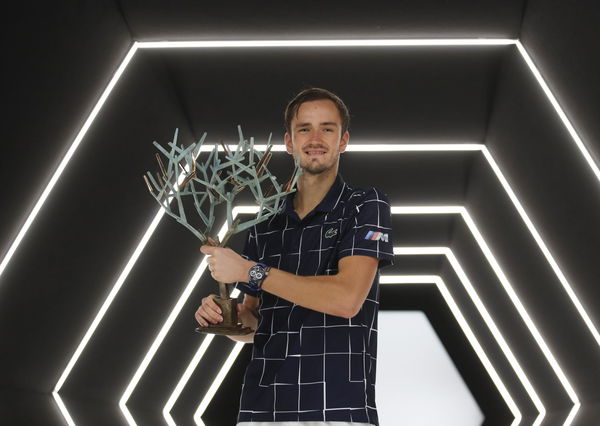 ---
---
Russian World No.4 Daniil Medvedev has said he has learnt his lessons from his loss to Rafael Nadal at the ATP Tour Finals last year.
ADVERTISEMENT
Article continues below this ad
In an interview to Tennis Majors, the Russian said he is dying to get off the mark at the tournament.
Daniil Medvedev one of the title contenders at Tour Finals
ADVERTISEMENT
Article continues below this ad
Seen as one of the title-contenders at the O2 Arena this year, Medvedev will carry his championship-winning form at Paris Masters into Dubai.
Last year, the Russian booked a place in the Finals on the weight of his four Tour titles, including two Masters 1000 titles. He also played six consecutive finals last year, including his maiden title clash at the US Open.
How Rafael Nadal 'choked' Daniil Medvedev
While he entered the finals on the back of dominating performances, his exit was a study in contrast. He succumbed to pressure in the second round-robin tie with Nadal. The defeat was especially hard to get over for the Russian as he led 5-1 in the last set and was even on match point.
"In tennis, at our level, if you lose from 5-1 and having a match point, there is no other word to describe it than choke," Medvedev said.
"You have to win the match, there is no other way around it.That was not the case and you cannot change the past. So you just have to learn from this match," the Russian said.
"You can only learn from the past": Medvedev
Asked how he finally moved on from this chastening encounter, Medvedev cited his 'lifestyle'.
"I think it's my lifestyle (philosophy), always trying to think more about the present and the future. Because that's something you can change, or can work on. At least, because, the past you just cannot change it, you can only learn from it," Medvedev said.
After the loss to Nadal, the Russian also lost his third round-robin fixture, going out winless.
ADVERTISEMENT
Article continues below this ad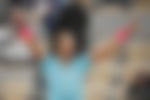 "Happy to be back": Medvedev on the Finals this year
"The goal for this year is to get at least one win because it's going to be progress, at least. That's how I think. Of course, starting from the first match, I want to show some good tennis and try to win as many matches as possible," Medvedev said.
ADVERTISEMENT
Article continues below this ad
"I'm happy to be back here because it means you're one of the top players of the season. So it's always great.Last year was not the way I wanted. But it's also an experience, even if it was not a good one. But it's an experience and that's the key. So I'm looking forward to this year," Medvedev said.