Benoit Paire Optimistic About French Open 2021 Despite Yet Another 1st Round Loss at Geneva Open
Published 05/18/2021, 1:44 AM EDT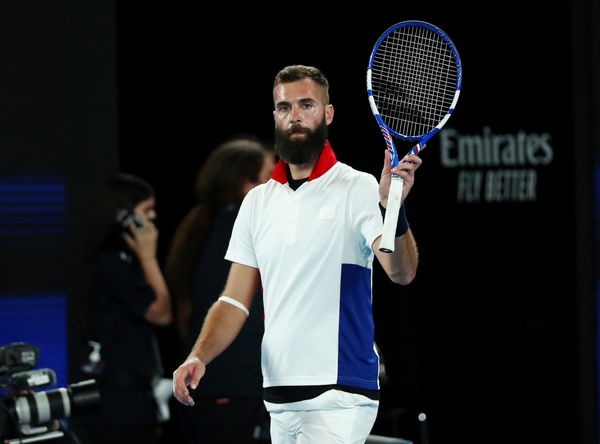 Frustration and disappointment continue for Benoit Paire in 2021. Despite playing with positive intent, the French professional dropped out for the ninth time in his opening round match. German World No.59 Dominik Koepfer defeated him 7-6(8), 6-7(5), 4-6.
Nonetheless, his change of purpose regarding the sport did not go unseen. Inarguably, the 32-year-old Frenchman delivered one of his finest performances of the year. The good news is that he is looking forward to improving ahead for the French Open 2021.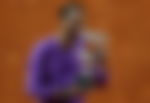 ADVERTISEMENT
Article continues below this ad
Benoit Paire eyes maximum training for the French Open 2021
Frenchman and World No.36 Benoit Paire has had a rough time on the court since the restart of the tennis season in 2020. Moreover, he openly criticized the 'tennis bubble life' and confessed to not enjoying tennis.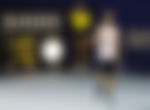 After all that, it was a surprise to see the Frenchman deliver his natural game at the Geneva Open 2021. Although a missed chance to break the German at 3-3 cost him the match, Paire remained forward-looking.
Most importantly, Boris Vallejo, presently coaching 18-year-old French player Arthur Cazaux,  sat in Paire's players' box. Also, they have plans to work together until the French Open 2021.
"Yes, it will happen like that until Roland; Boris gave me a hand here. He'll give me another one in Paris. That's cool," Paire said. (All quotes are translated from French to English via Google Translate).
While Boris is the much-needed support Paire needed, the Frenchman is also happy playing lengthy matches. It might be the flip of the switch moment for him in the right direction.
Paire explained, "It makes me feel good, it makes me play, it makes me train. I need training, and there, tonight, I played two and a half hours; it's good for the rest."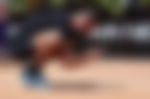 Paire did not mind the rain break at the Geneva Open 2021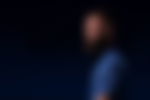 Interestingly, the match between Paire and Koepfer was interrupted by rain and extended to a six-hour battle, including the break. But it did not disturb the resolved Frenchman even though he lost. Instead, he aims at spending more time on the court.
ADVERTISEMENT
Article continues below this ad
"The longer it lasts, the better because at least I recover a physical condition. I try to train; I try to improve tennis; I try to play as I know how to play. Rain, no rain, whatever, now I'm trying to train to the max," Frenchman concluded.
Hopefully, Paire will continue to feel good on the court and give his fans something to cheer about. And so, it won't be a total surprise if he pulls out a win or two at the French Open 2021.
ADVERTISEMENT
Article continues below this ad
Do you think Paire's change of heart will flourish in his home country?