"Best in the History": Dominic Thiem Gives GOAT Verdict After Novak Djokovic's US Open Loss to Daniil Medvedev
Published 09/14/2021, 3:54 PM EDT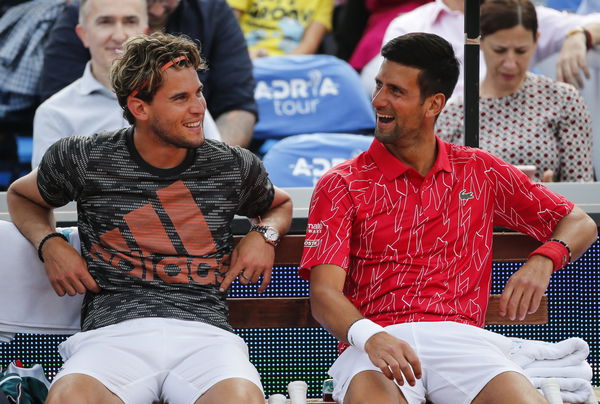 ---
---
When Austrian tennis sensation Dominic Thiem defeated Alexander Zverev to win his first-ever major title at the US Open last year, that achievement was expected to boost the morale of his peers to play big in majors and defeat the likes of Roger Federer, Rafael Nadal, and Novak Djokovic.
ADVERTISEMENT
Article continues below this ad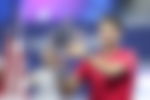 Watch this story: Top US Open Finals Featuring Roger Federer, Rafael Nadal, Novak Djokovic, and Others
ADVERTISEMENT
Article continues below this ad
Even though Thiem couldn't continue his winning momentum further in 2021, his peers Stefanos Tsitsipas, Daniil Medvedev, and Alexander Zverev continued their fight to overthrow the Big-3 at the majors.
Few of the attempts were successful but none of them could surpass world number one Novak Djokovic as he managed to win three majors (Australian Open, French Open, and Wimbledon) before heading into New York to win a record-breaking 21st major title.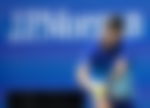 But, his hopes were shattered by the No.2 seed Daniil Medvedev as he stunned Djokovic to claim his first-ever major title. It was evident that Djokovic was under pressure to deliver but couldn't produce his best.
Dominic Thiem talks about GOAT debate surrounding Novak Djokovic, Roger Federer, and Rafael Nadal
Talking to TJ Sports USA about the final, Dominic Thiem felt that the Serbian star will come out even stronger in 2022.
"One unbelievable goal slipped out of his hands yesterday. But, he still has this,  for sure, this goal inside to win a 21st slam, to be the leader alone in this department. So I expect him to be as strong as ever in 2022″.

Thiem also mentioned why Djokovic could become a dominant factor in all the four majors next year.
"It can happen that it also makes him even stronger next year when all these talks, all this pressure is not that big anymore", opined the Austrian.
When asked about the quintessential GOAT debate, Thiem commented saying that all the three players(Federer, Nadal, and Djokovic) are the best in history. "For me, there are three GOATs in the game. Each of them has achieved something very unique. It's still the same for me as it was before. The three of them are the best in the history to me and I'm always super happy to be in the same era with them". 
ADVERTISEMENT
Article continues below this ad
Dominic Thiem's neutral stance over the GOAT debate comes at a time when his peers Daniil Medvedev and Alexander Zverev openly admitted Novak Djokovic as the greatest during the US Open fortnight.
All in all, the US Open this year has raised expectations for all the four major events next year as Rafael Nadal and Roger Federer will be making a comeback to give stiff competition to Djokovic and others. ADVERTISEMENT
Article continues below this ad