Boris Becker Details One 'Big Mistake' of Novak Djokovic That Distances Him From Roger Federer and Rafael Nadal
Published 01/07/2022, 2:30 PM EST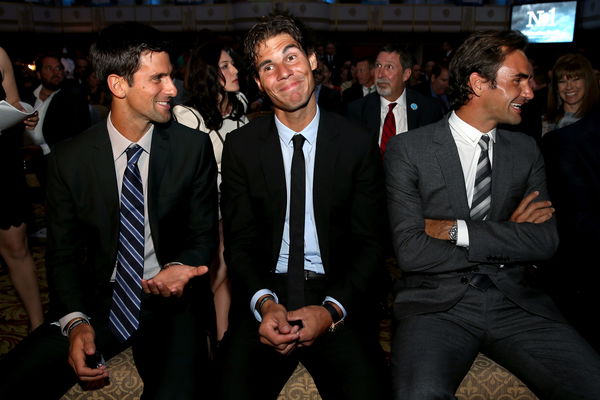 The Australian Open 2022 controversy involving Novak Djokovic has numerous players expressing their opinions over the issue. While some of them took the side of the Serb, others felt that vaccination would be a safe way for any athlete to travel freely across the tennis season.
Now, Djokovic's former coach Boris Becker, in a post written on the Daily Mail, expressed his concern that the Serbian's decision to not get vaccinated might affect him deeply in the years to come.
Boris Becker voices out his opinion on Novak Djokovic and the Australian Open controversy
ADVERTISEMENT
Article continues below this ad
"I think he is making a big mistake in not getting vaccinated. It is one that threatens what remains of his career and his chance to cement himself as the greatest player of all time. I am fully aware of his great strengths as an incredible competitor. I also think he has a great character that can easily be misunderstood", wrote the German tennis legend.
Praising Djokovic's grit in handling on-court adversity, Becker made it clear that the same stubbornness could often derail the Serb's path to greatness. Having worked with Novak for three season, Boris understands his thought process better than anyone else.
"The same incredible determination which I saw win so many close matches can be a vulnerability with his stubbornness".
Becker, aged 54, also wrote how his world view would be different to someone who is in their twenties and thirties (like Novak Djokovic). But, the German argued that Djokovic must get vaccinated to continue his successful journey on tour.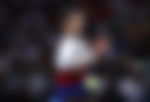 While urging the Serb to get the jab, Becker also reminded that Novak's journey was completely different to that of his two biggest rivals – Roger Federer and Rafael Nadal.
Becker praises Djokovic's journey to the top of men's game
ADVERTISEMENT
Article continues below this ad
"People should remember that this is a very different and special individual who had a difficult route to the top. He is not the same as Roger Federer and Rafael Nadal and came up a very different way. He was not the most popular boy in the class, you might say, he is Novak Djokovic from Serbia and disrupted the other two crowd favorites". 
There is no doubt in saying that Novak Djokovic's rise to the top of the ATP tour is nothing short of impeccable. Sometimes, the Serbian's firm beliefs over certain aspects of his life is what makes him distant from a general tennis fan.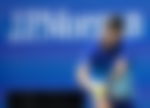 But, it must also be remembered that this firm belief system is what made him the champion that he is. Coming to Djokovic's deportation news, a decision will be revealed on Monday as his legal team will argue the case against visa cancelation.
ADVERTISEMENT
Article continues below this ad