'by Far the Worst Grand Slam' – Nick Kyrgios Showers His Hate on One Grand Slam
Published 01/20/2023, 8:20 AM EST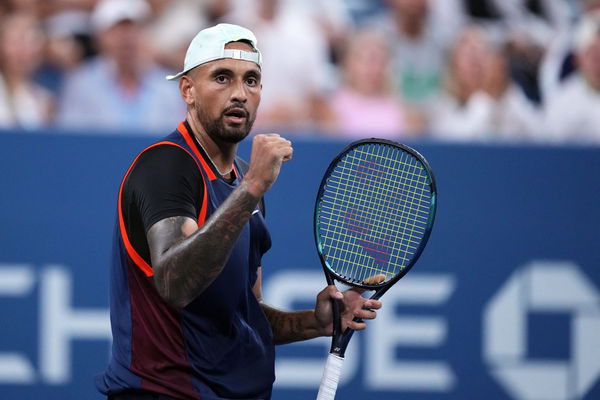 Australian tennis star Nick Kyrgios is currently out of the tour de to an injury. After having a brilliant 2022 season, fans expected the 27-year-old to clinch his first Grand Slam title at home. However, luck didn't favor Kyrgios this time. While the Aussie was away from the court, he made sure to entertain his fans in the other ways possible. The Aussie recently appeared in a podcast. Here he discussed a variety of stuff about life and tennis. Meanwhile, he also revealed his least favorite Grand Slam event.
Nick Kyrgios reveals his least favorite Grand Slam event
Grand Slam tournaments are the most competitive and highly followed tennis tournaments. While it's a dream for any tennis star to play and win these tournaments, they all have their favorite and not favorite slams. The surfaces for them are different as well. While the Australian Open and the US Open have hard courts, the French Open is played on clay. While the Wimbledon Championships is a grass court event.
ADVERTISEMENT
Article continues below this ad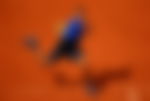 Speaking about his least favorite Grand Slam in the JBK Show, Kyrgios revealed, "I don't like France, to be honest. French Open is by far the worst Grand Slam. I've said it before and a lot of players will agree with me as well but if you are in love, you get to see Paris but it's been a hell of a ride so far."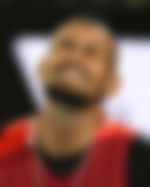 While Kyrgios didn't specify the exact reason for hating it, the reason could be anything from the playing surface to the scheduling. However, Rafael Nadal will definitely disagree with Kyrgios here. Kyrgios is not a big fan of the Clay court Grand Slam. It is clear from the fact that the Aussie hasn't played in the tournament since 2017.
ADVERTISEMENT
Article continues below this ad
Kyrgios trolls haters in style
Nick Kyrgios is popular for his smart and straight replies. While a few times his statements make controversies, mostly they are pretty entertaining. Kyrgios always speaks his heart out without any fear or hesitation. He was at it again when he took to his Twitter account to inform that his exhibition match with Novak Djokovic was sold out.
Kyrgios and Djokovic bonded over the Wimbledon final last year and have continued their bromance. The two agreed to play an exhibition match to entertain their fans. As the tickets sold out completely, Kyrgios teased his haters calling himself a "National Embarrassment."
ADVERTISEMENT
Article continues below this ad
WATCH THIS STORY: Nick Kyrgios and Costeen Hatzi's Cozy Relationship Moments
Now that Kyrgios has pulled out of the Australian Open, it will be interesting to see if he returns for his least favorite Grand Slam, the French Open.