Can Novak Djokovic Eclipse Rafael Nadal's Record with a Victory at Italian Open 2020?
Published 09/20/2020, 2:50 PM EDT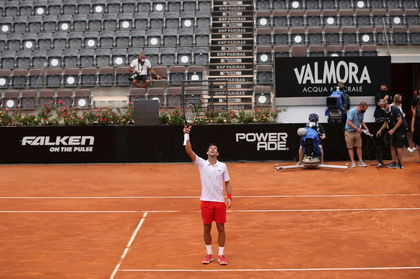 ---
---
World No.1 Novak Djokovic is into the final of the 2020 Italian Open! The Serb is now in the driver's seat to clinch the title. If he manages to win the final, Djokovic will be crowned the champion, and moreover will be a record-holder in yet another massive category! 
ADVERTISEMENT
Article continues below this ad
Novak Djokovic came into the semi-final after winning a tough three-setter against Dominik Koepfer. Moreover, it was his 13th straight appearance in an Italian Open quarterfinal. With a 6-3, 4-6, 6-3 victory, the Serb set up a semi-final clash with Casper Rudd. 
The Norwegian did not cause Djokovic much problems, except for the first set, where the Djoker was forced to save two set points. However, with his 7-5, 6-3 victory, Novak has booked a place in his 10th finals in Rome. 
ADVERTISEMENT
Article continues below this ad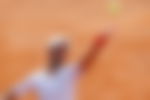 But most importantly, with a victory in the finals, Novak can claim his 36th ATP Masters 1000 title, which would make him the most decorated men's player in history. Currently, both Rafael Nadal and Djokovic are tied at 35 each, with the latter's latest victory coming at Cincinnati. 
The ball is certainly on Djokovic's court now, as he is the clear favorite to win the finals. He will face either Denis Shapovalov or Diego Schwartzman, as Rafa Nadal crashed out in shocking fashing to Schwartzman in the last eight. 
Now, eclipsing everyone and getting your 36th ATP 1000 Master's title is surely a commendable feat. But that wouldn't be the priority on the Djoker's mind at the moment. If either Schwartzman or Shapovalov progress to the finals, he knows that they would put him to the test. But, Novak being Novak, is expected to put on a show in the finals, to treat his fans to yet another title!
Has Novak Djokovic recorded the most wins in ATP Masters 1000 tournaments? 
ADVERTISEMENT
Article continues below this ad
The answer is no. Novak Djokovic is just a win away to become the player with the most 1000s titles, but in this case, he has a long way to go before becoming the player with most victories. When it comes to wins, Rafa dominates the list. 
If one comes to the conclusion that Rafa is a clay court bully, that's not the case. In overall Masters 1000 victories, Rafa Nadal has recorded 384 wins. There are only three clay tournaments in the ATP 1000 category.
ADVERTISEMENT
Article continues below this ad
Djokovic is not even second, as Swiss Maestro Roger Federer is behind Nadal with 381 wins. Now, you'll find the Serb sitting at third with a tally of 360 wins. He undoubtedly has the capacity to lead this list as well, but there's still a long way to go.