"Casper Can Win": Rafael Nadal Vouch for Casper Ruud Against Andrey Rublev in Monte-Carlo Masters Semifinals
Published 04/17/2021, 5:35 AM EDT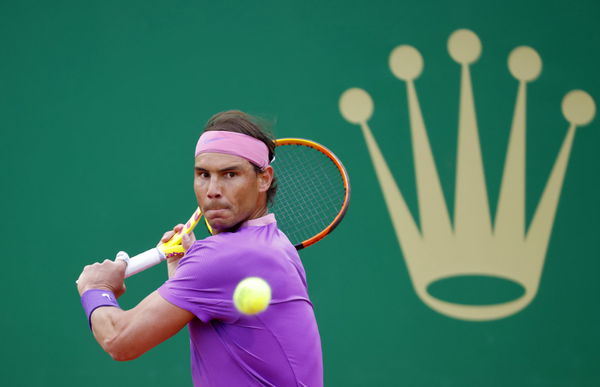 ---
---
11-time Monte-Carlo Masters champion Rafael Nadal dropped out against Andrey Rublev in the quarterfinals this year. All credits go to the Russian, who rose to the occasion, upsetting the Spaniard on his favored surface. Following the loss, the king of clay reflected on the two semifinalists of the 2021 Monte-Carlo Masters.
ADVERTISEMENT
Article continues below this ad
Nobody could have seen this coming; however, the Spaniard blamed his 'disaster' serve and backhand for his shocking loss. Apart from that, the 20-time Grand Slam champion talked about Casper Ruud's chances against Rublev in the semifinal.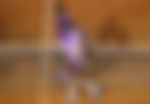 ADVERTISEMENT
Article continues below this ad
Rafael Nadal on Andrey Rublev vs. Casper Ruud semifinals match in Monte-Carlo
The 22-year-old Norwegian professional Casper Ruud has been training at the Rafa Nadal Academy lately. Thus, the Spaniard backs him up just a bit more than the sixth seed  Andrey Rublev.
On Casper's chances, Rafael Nadal said, "Good chances. I mean, it's a tough match for both of them. Casper is a great player. And especially in this surface, he is one of the best players of the world. So it will be a tough battle tomorrow.
"I don't see a clear favorite; I think both of them can win."
Additionally, Rafa expressed that it would be nice if somebody from the Academy reaches the final or even wins it. However, he is not sure if we would watch the match as he flies back home the same day.
Lastly, the Spaniard put his vote of confidence in the 22-year-old Norwegian against Rublev. He said, "Let's see. I have confidence that Casper can win, and of course, Rublev is going to be more favored because of his ranking, but anything could happen."
The duo has previously played three times against one another, where the Russian holds a 3-0 advantage. Therefore, along with finding his first win, Ruud has to defeat the man who took down Nadal himself.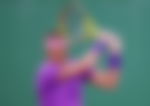 Can Rublev fail Nadal once again?
Andrey Rublev has done almost everything to show that he belongs to the group of tennis elites. However, a Masters 1000 title in Monte-Carlo, that too after beating Nadal, would cement his name among the greats.
ADVERTISEMENT
Article continues below this ad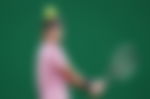 But Casper also has shown incredible resistance to stay until the Monte-Carlo Masters semifinal. In agreement with the Spaniard, the match can definitely end either way. Time will tell who is hungrier for the title between the two.
Who are you supporting for a finals' seat in Monte-Carlo Masters 2021? You can catch the highlights of the quarterfinals here.
ADVERTISEMENT
Article continues below this ad