Coach Severin Luthi Gives His View on Roger Federer Playing This Year's Wimbledon
Published 03/02/2022, 6:43 AM EST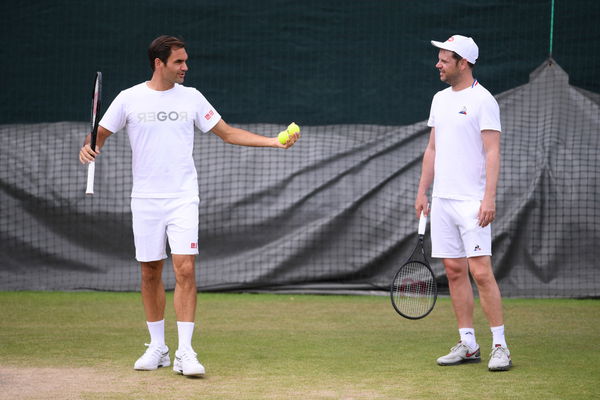 Struggling with his knee, Roger Federer underwent a third knee surgery post his quarterfinal loss at the 2021 Wimbledon. The Swiss maestro has been out of the professional circuit since then. Following his recovery, Roger Federer's long-time coach Severin Luthi recently gave his views on the matter.
ADVERTISEMENT
Article continues below this ad
Roger Federer underwent 2 knee surgeries in 2020. Playing just the Australian Open in 2020, Roger Federer decided to dedicate his remaining year to recovering from the surgery. Being out of the tour for more than a year, Federer made a comeback in 2021, facing early-round exits in the 4 tournaments that he played before entering Wimbledon. In Wimbledon, he faced a quarterfinal loss to Hubert Hurkacz. Following his loss, the 8-time Wimbledon champion opted to go for another surgery in 2021. Which forced him to stay out of the remaining season.
ADVERTISEMENT
Article continues below this ad
Severin Luthi on Roger Federer
Severin Luthi has been a part of Roger Federer's coaching camp since 2007. The Swiss coach has helped Federer reach some of the greatest milestones of his more than a two-decade-long career. Recently, while speaking to a publishing house, Luthi gave his views on Roger Federer's recovery and current situation.
The star coach started by opening upon Federer's current recovery status saying, "He's still in the rehabilitation phase." Elaborating further, Severin explained the conditioning program saying "He can always do more, is actively working. Not only the muscles of the knee or leg are built up, but the whole body is strengthened. It's a real conditioning program."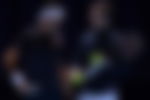 Playing at the age of 40 with a knee problem can be a real challenge for a tennis player of this caliber. Willing to take every step with extra precaution, Federer told Severin that to warm up, he will first hit some balls with his wife Mirka Federer (also a former Top 100 player). Commenting on this, the coach said, "The main thing for him is to slowly get back in."
Out of the 20-grand slam titles won by Roger Federer, 8 are at Wimbledon. Also, Federer has extensively been heard calling Wimbledon his favorite tournament. However, seeing the current condition of the champion, coach Severin Luthi is in doubt about Federer playing at this year's Wimbledon. "At the moment I don't see how he should play in Wimbledon either. I'm not the one who says: impossible. But I can't imagine it right now." 
ADVERTISEMENT
Article continues below this ad
Federer has been out of the court due to his surgery, making Severin currently unemployed as his coach. However, instead of complaining, the Swiss coach takes the situation with utmost grace. "We don't talk on the phone every day, but we keep in touch from time to time and meet up every now and then."
(Quotes translated through Google Translator)
Watch this story- Will Smith Shows How King Richard Cast Trained Like Serena and Venus Williams

ADVERTISEMENT
Article continues below this ad
Roger Federer has not issued any exact date for his return on tour. However, in early February, the former World No. 1 said that he is extremely motivated and driven to be back on the court. He also said that he would get a clear picture of his return in April/May. Being out of the tour since Wimbledon 2021, Roger Federer's ranking has taken a major dip as he currently stands on 27th position in the ATP rankings.