'Cutting Your Nose to Spite Your Face' – American Tennis Legend 'Jimbo' Condemns Foolish Move to Keep Novak Djokovic Out of Miami and Indian Wells
Published 03/15/2023, 7:21 AM EDT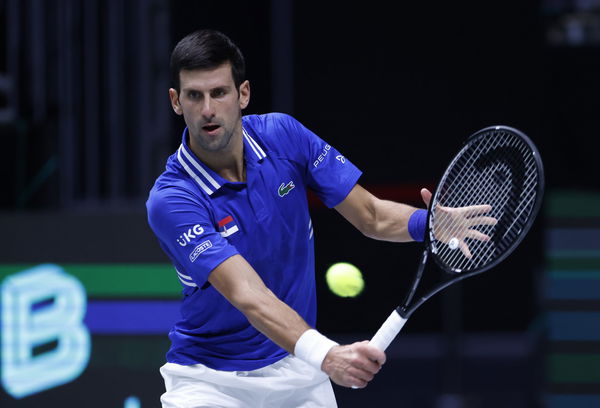 Seems like the pandemic is not over when it comes to Novak Djokovic playing in the US. The Serbian tennis legend got permission to play at the Australian Open but the Covid-19 mandate of the US government forced him to stay out of Indian Wells and the upcoming Miami Open. And this has not gone down well with not just his fans but also the tennis legend Jimmy Connors. He evaluated the double standards of the tournament and the prevailing issues behind them.
The Serbian is sitting out of crucial tournaments at a time when he ought to be there on the court in his peak form. And this has irked a lot of tennis enthusiasts.
Jimmy Connors on the irrelevant ban on Novak Djokovic
ADVERTISEMENT
Article continues below this ad
The American tennis legend is sailing in the same boat as everybody else who is in support of Novak Djokovic. His absence from yet another tournament, the Indian Wells Masters, has become a point of debate.
In the recent episode of the podcast, Advantage Connors, Jimmy Connors opened up about the double standards of the US government. When asked about the ban, he sarcastically replied, "Biden said the pandemic is over. I thought it was over." His co-host Brett Connors also supported his point and condemned the Indian Wells and Miami Open for supporting Djokovic only on certain occasions.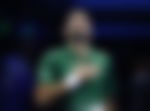 Further elaborating on this, Jimmy Connors said, "He is probably one of the finest-tuned athletes in any sport. He has stood up for his beliefs, and we have been fans of him because of that."
His co-host talked about how it would be too late for him to be a part of the upcoming tournaments even if the US removes the ban in a month. To this, Jimmy Connors reminded him by saying, "But it won't be too late for him to go to the US Open." 
ADVERTISEMENT
Article continues below this ad
A loss for the tennis realm and its popularity
The eight-time Grand Slam champion expressed remorse over the loss of what Djokovic brings to the table. He said, "From a tennis fan's point, to keep the best player out seems like cutting your nose to spite your face. He's just an attraction, the way he goes about his business, he's chasing the best record of Grand Slams out of anybody."
The absence of two tennis legends, Rafael Nadal and Novak Djokovic, from Indian Wells is a huge loss for the tournament. The withdrawal of Djoker from the tournament was a disappointment for the Serbian player himself.
ADVERTISEMENT
Article continues below this ad
WATCH THIS STORY: Hilarious Meaning of Roger Federer, Rafael Nadal, Novak Djokovic, and Serena Williams on Urban Dictionary! 
What do you think about the prevailing ban on Djokovic? Is it fruitful for the tennis realm? Let us know your views in the comments below.