Daniil Medvedev Explains How Liverpool Player Mohamed Salah Made Him Really Happy
Published 02/25/2022, 10:33 AM EST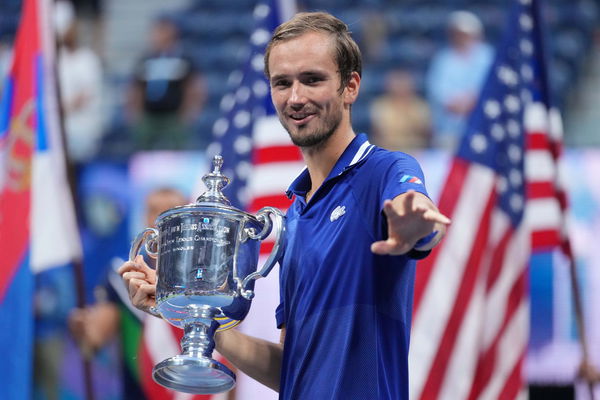 Last year's US Open winner, Daniil Medvedev, is quite an interesting character both on and off the court. Many fans remembered his celebration after winning the US Open in 2022. Later, the Russian revealed that it was a FIFA celebration, as he loves to play that game.
ADVERTISEMENT
Article continues below this ad
Apart from his on-court antics, he always speaks his mind and tells what he thinks. Many people love his honesty, and some don't like it. But you can't deny the fact that he is one of the most entertaining players on the tour. Recently, the Russian became the new World no.1, as he dethroned the 20-time Grand Slam champion, Novak Djokovic. However, his focus was somewhere else, as the Famous Liverpool soccer player, Mohamed Salah, made him happy.
ADVERTISEMENT
Article continues below this ad
Mohamed Salah made Daniil Medvedev happy
Currently, Daniil Medvedev is playing in the Mexican Open at Acapulco. He got the news of becoming the World no.1 before his quarter-final match after Novak Djokovic lost his quarter-final match at the Dubai open. However, the Russian player's mind was somewhere else. He was watching the Premier League match between Liverpool and Leeds United. 
Previously, Daniil revealed that he was a big soccer fan, and he plays FIFA with his friends quite often. He also revealed that he loves to play the Fantasy Premier League, where he tries to pick the best team. Yesterday, He picked Salah as the captain of his Fantasy Premier League team. Incidentally, Salah scored two goals, which made Medvedev incredibly happy. 
Watch This Story: Daniil Medvedev slams low IQ audience for making noise
When asked about Fantasy Premier League, Daniil said, "Yeah, I really love it! I play with my friends, I try to follow matches, pick the best team, so I really enjoy it, you know?"
"Sometimes I get angry when someone doesn't score a penalty or something like that. But it's fun. Really fun. Also, it makes me follow a sport I love, which is also great. For example, today there were three matches, I watched them all, and 'triple captained' my captain Salah, so I was super, super happy," Medvedev further said. 
Daniil will face Nadal next
ADVERTISEMENT
Article continues below this ad
It seemed like yesterday was a happy day for Medvedev, as he got the news of becoming no.1, and he scored good points in his Fantasy Premier League game. Later in the night, he smashed Yoshihito Nishioka in straight sets to set a semi-final clash against Rafael Nadal.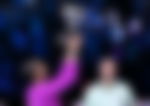 This will be a repeat of their Australian Open final bout, where the Russian lost in an incredible match. So, Daniil would like to win this semi-final match to get sweet revenge against Rafa.
ADVERTISEMENT
Article continues below this ad
Can Daniil win against Rafa? Let us know in the comments.