Daniil Medvedev Joins Roger Federer, Rafael Nadal, and Novak Djokovic in Elite Statistical List
Published 02/17/2021, 4:46 AM EST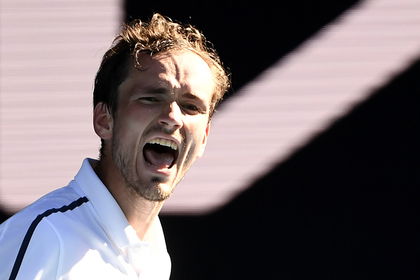 ---
---
Russian tennis star Daniil Medvedev extended his unbeaten streak across events to 19 matches as he thumped compatriot Andrey Rublev to storm into the semifinals of the Australian Open on Wednesday.
ADVERTISEMENT
Article continues below this ad
The hard-hitting Rublev was simply no match for the World Number 4 on the day as the latter came through in straight sets to reach the last-four where he will play the winner of the second semifinal between Rafael Nadal and Stefanos Tsitsipas.
📊 Tenistas en activo con más victorias consecutivas en partidos oficiales:

43 🇷🇸 Novak Djokovic (2010-2011)
41 🇨🇭 Roger Federer (2006-2007)
32 🇪🇸 Rafa Nadal (2008)
28 🇬🇧 Andy Murray (2016-2017)
23 🇦🇷 Juan Martín del Potro (2008)
19 🇷🇺 DANIIL MEDVEDEV (2020-2021)

📝 Mejor racha pic.twitter.com/GyeYl126ZM

— MisterOnly.Tennis (@OnlyRogerCanFly) February 17, 2021
ADVERTISEMENT
Article continues below this ad
In the process of stretching his match-winning run since winning the prestigious Rolex Paris Masters last year, Medvedev has now gone up to the sixth position in the list of active players to have recorded the most consecutive victories in official matches.
Topping the list is Novak Djokovic with an unbeaten run extending to 43 matches between 2010 and 2011.
Trailing at second and third on the list are Roger Federer with 41 consecutive victories between 2006 and 2007 and his old rival Rafael Nadal with a 32-match winning streak in 2008.
Plus longues séries de victoires face au top 10 (depuis 2000)…
🇨🇭 Federer (24, 2003-05)
🇷🇸 Djokovic (17, 2015-16)
🇪🇸 Nadal (14, 2012-13)
🇷🇺 Medvedev (11, 2020-21)🆕
🇦🇺 Hewitt (10, 2001-02)

🖋️ Seule la meilleure série est retenue pour chaque joueur. pic.twitter.com/wVUlF0LnvR

— Jeu, Set et Maths (@JeuSetMaths) February 17, 2021
The two are currently tied at 20 Grand Slam titles apiece, the most in the men's game.
Down at fourth and fifth places are three-time Grand Slam champion Andy Murray, who went undefeated for 28 matches between 2016 and 2017, and veteran Argentine star Juan Martin Del Potro with an unbeaten run stretching to 23 matches in 2008.
Medvedev's 19th straight win across events, on Wednesday, also put the Russian on the fourth place in the list of players with the longest winning streak against the Top-10 since 2000.
The list is topped by Federer with 24 wins against Top-10 players between 2003 and 2005, followed by Djokovic with 17 such wins between 2015 and 2016.
Nadal is third on the list with an unbeaten streak of 14 matches against the Top-10 between 2012 and 2013.
Trailing Medvedev at fifth in the list is former Australian Grand Slam champion Lleyton Hewitt.
ADVERTISEMENT
Article continues below this ad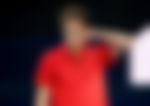 Suffice to say that many records could fall by the wayside if the tall Russian carries on with his merry march.
Also, not to forget that he is now two matches shy of notching up his maiden Grand Slam championship win at the Australian Open.
ADVERTISEMENT
Article continues below this ad