Daniil Medvedev Reveals Negative Cheering Helped Him Ace Against Stefanos Tsitsipas at Australian Open 2021
Published 02/19/2021, 2:12 PM EST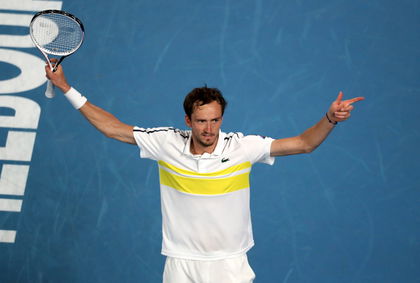 ---
---
Daniil Medvedev displayed his dominance against Stefanos Tsitsipas to march into the finals of the Australian Open 2021. Medvedev was in complete control of the match and allowed very little room for Tsitsipas to gain momentum. Although the Russian won in convincing fashion, he faced a minor hiccup in the third set and later explained why. 
ADVERTISEMENT
Article continues below this ad
The Australian crowd succeeded in disrupting the rhythm of Daniil Medvedev
Daniil Medvedev was utterly dominant against Tsitsipas and broke his serve five times throughout the match. On the other hand, the Greek player got the elusive break only once, which came in the third set. There's also a reason why Medvedev conceded that service game.
ADVERTISEMENT
Article continues below this ad
"The crowd got behind him so it helped him to get up his game a little bit. I got a little bit tight not because of the score at all, but more because of the crowd," Medvedev explained.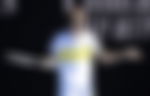 The Russian also explained the reason behind losing his concentration, right when things were sailing in his favor. 
"When you're used to playing with the crowd, it's one thing. Nothing bothers you if you're good mentally if you are focused. It was probably the first match since Marseille last year was the last tournament I played with a crowd where you know it was full stadium," Medvedev added. 
Medvedev doesn't mind being the antagonist 
Daniil Medvedev is a great player, but he was on the receiving end of the fans' jeers when he played Tsitsipas. The crowd cheered massively for the Greek player, which proved to be an extra source of motivation for the 22-year-old. 
Stefanos Tsitsipas seemed to be rejuvenated after receiving the crowd's support and broke the Russian's third service game in what proved to be the final set of the match.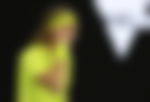 "They were going behind him more and the game I lost just before my serves they were going strong," Medvedev stated.
However, it didn't take long for the Russian to identify where Tsitsipas derived his energy from. Medvedev then regained his lost focus and avenged his shortcomings by converting a breakpoint during a crucial moment in the match. 
ADVERTISEMENT
Article continues below this ad
"So when you're used to it it doesn't bother you. Here it did get into my head and I'm happy that I managed to change my focus and change the momentum at the end of the set," Medvedev concluded. 
Just like that, Daniil Medvedev booked a ticket to his second Grand Slam final in a dominant fashion. He will face World No.1 Novak Djokovic next, in what is the most anticipated clash of the tournament! 
ADVERTISEMENT
Article continues below this ad