Daniil Medvedev's Coach Applauds Novak Djokovic's Generosity Towards Other Tennis Players
Published 10/06/2021, 8:00 AM EDT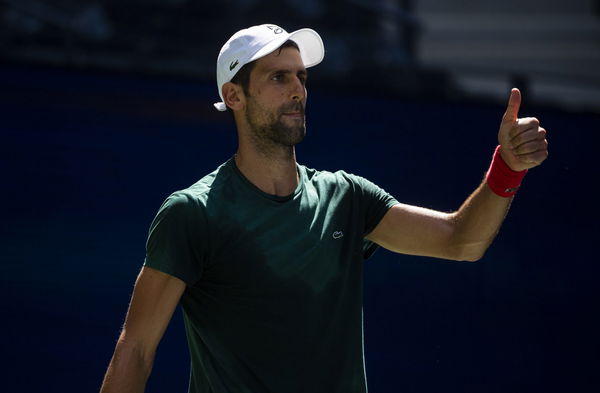 ---
---
Novak Djokovic is one of the greatest players in the history of the sport. Apart from his professional career, the World No. 1 is also actively engaged in social projects. The World No. 1 has been a foremost advocate for children's education and he founded the 'Novak Djokovic Foundation' along with his wife, Jelena Djokovic.
ADVERTISEMENT
Article continues below this ad
Moreover, Djokovic has also reached out to many tennis players during their difficult times. The Serb offered his support to the Japanese star, Naomi Osaka, when she withdrew from the French Open because of mental health issues. Recently, Daniil Medvedev's coach, Gilles Cervara, hailed Novak Djokovic for his gesture of reaching out to other tennis players.
ADVERTISEMENT
Article continues below this ad
Daniil Medvedev coach's kind gesture
Gilles Cervara has been coaching Daniil Medvedev since 2017. Cervara has helped Medvedev achieve 13 ATP titles, his maiden Grand Slam, and the World No. 2 ranking.
Recently, during the Indian Wells week, Cervara wore a t-shirt with the caption, "Kiki, coz I care." The 'Kiki' referred to here is Kristijan Schneider, a Croatian trainer who has been struggling with abdominal cancer for months now.
Cervara applauds Novak Djokovic
Later on, Gilles Cervara urged tennis players to help his good friend, Kristijan Schneider, deal with the cost of his treatment. He said, "Move your ass, make a post, make a donation… It's within everyone's reach, it's just a matter of interest. On the circuit, people meet every day smiling at each other, having friendly contact all the time … I want to know if it's true or if it's fake."
ADVERTISEMENT
Article continues below this ad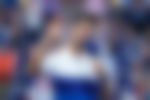 Moreover, he added," If a member of the tennis world is sick and we know him, are we going to inquire about his health? Are we going to support him, by giving a little money or by being behind him, to get news? Make him feel that he is not alone and that he has the support of the guys he meets every day on the circuit."
Lastly, Cervara also applauded the efforts of Novak Djokovic for helping other members of the tennis fraternity. He said, "Players like Djokovic did something earlier this year. People have mobilized."
ADVERTISEMENT
Article continues below this ad
Gilles Cervara also thanked the ATP Tour and Coaches committee for their support to Kristijan Schneider. He posted a separate picture on his Instageam to express his gratitude for ATP.