Days After Suffering From a Hamstring Injury, Carlos Alcaraz Breaks Silence on Rafael Nadal and Novak Djokovic's Contribution to His Speedy Recovery
Published 03/17/2023, 7:55 AM EDT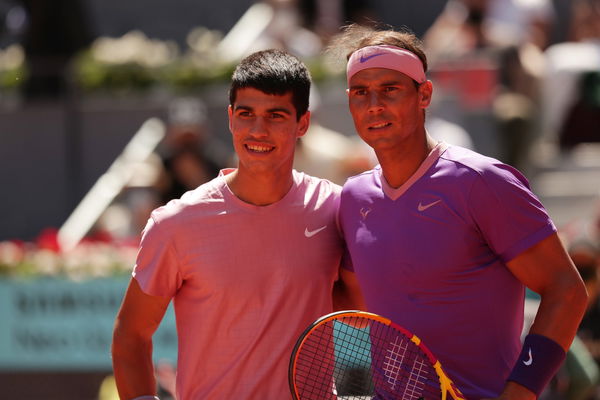 In the previous season's US Open, fans saw the 19-year-old ATP star, Carlos Alcaraz, doing wonders to clinch his first major title. The same was expected from the Spaniard in Melbourne Park. However, he was forced to pull out of the event due to his leg injury. Now, the current world No. 2 is back to his best form at the ongoing BNP Paribas Open, where he has already reached the semifinal. Alcaraz has once again surprised the entire tennis community with his speedy recovery. Let's find out why the reigning US Open champion is giving credit to tennis greats, Rafael Nadal and Novak Djokovic for his quick return to the tournament.
Carlos Alcaraz hails ATP legends, Rafael Nadal and Novak Djokovic at the BNP Paribas Open
Over the years, Rafael Nadal and Novak Djokovic always had a great record of winning the tournament after making their respective comebacks from injuries. The same might be true for the 19-year-old ATP player who previously made a strong return to Buenos Aires by winning the title.
ADVERTISEMENT
Article continues below this ad
Now, once again, Carlos Almaraz is showing the same signs as he has already reached the semifinal of the Indian Wells Masters after coming back from his injury. A lot of people in the tennis community have been surprised to see his speedy recovery at the tournament. Notably, Alcaraz was asked about the same during his post-match press conference, in which he gave credit to two of the greatest players in the history of the sport.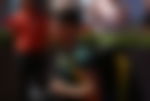 Speaking abiyt it, the Spanish tennis player said he isn't surprised with his quick return to the Tour. He revealed the reason behind the same by saying, "I look to the big players, you know, Djokovic or Rafa", who have inspired him with their great percentage records following an injury return. Alcaraz further hailed them for his incredible run after his return from the hamstring issue.
ADVERTISEMENT
Article continues below this ad
Alcaraz is lauded by the entire sporting community
Apart from his speedy recovery, Alcaraz has also amused the entire sporting community with his remarkable performance and sportsmanship gestures at Indian Wells. His recent antics have also drawn a lot of praise from the NBA community, according to a viral social media post.
The Dallas Mavericks stars, Steve Nash and Dirk Nowitzki's personal chats have revealed that they are in awe of the Spaniard. Further, Nowitzki has hailed him as the best athlete not just in tennis, but in the entire sporting realm.
ADVERTISEMENT
Article continues below this ad
Watch this story – 'Why Is His Brother Taking a Video..Sweet Home Alabama?' – Tennis Fans React Hilariously to Unearthed Novak Djokovic Underwear Photo
Do you think Alcaraz can clinch the BNP Paribas Open title this season? Let us know in the comment section.