"Didn't Feel This Was Worth the Risk": Nick Kyrgios Fends Off US Open 2021 Concerns After Latest Withdrawal
Published 08/22/2021, 9:28 PM EDT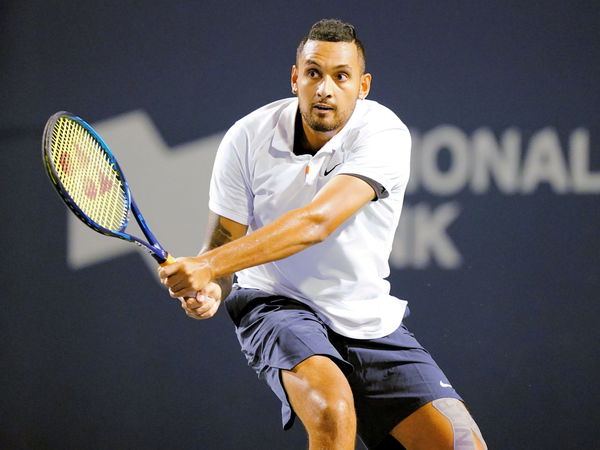 A good crowd was in place to witness the exciting first-round matchup between Andy Murray and Nick Kyrgios at Winston-Salem. However, the Aussie star left everyone cold as he withdrew from the tournament minutes before his match. Consequently, lucky loser Noah Rubin, who lost his qualifying round only minutes ago, will play Murray in the opening round.
In the press-conference, the 26-year-old Australian revealed that he had been struggling with the injury for quite some time. Hence, he decided to call off the much-anticipated Kyrgios-Murray encounter.
But most importantly, Kyrgios clarified that he would be playing the US Open 2021. He highlighted that this withdrawal is a precautionary measure for the same.
ADVERTISEMENT
Article continues below this ad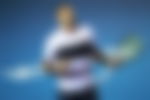 Naturally, the crowd did not enjoy the news as the commentator announced that Kyrgios will not be showing up on the court. Even so, the tennis fans can look forward to watching him in New York, contesting for the American Grand Slam.
The on-court MC informs spectators that Kyrgios has withdrawn. Some harsh boos in response. Andy Murray will play lucky loser Noah Rubin in 20 minutes. Rubin only lost his qualifying match against Lucas Pouille about 25 minutes ago.

— Stuart Fraser (@stu_fraser) August 22, 2021
Nick Kyrgios withdraws from Winston-Salem to not risk US Open 2021 campaign
In the press conference, Kyrgios mentioned that he came to Florida to play with his good friend Murray. However, he also needed to make an important decision as the US Open 2021 is only next week.
"Obviously, I had to look after my body and with a Grand Slam next week, I wanted to be more cautious. I have been dealing with knee pain the last couple of weeks," Kyrgios said. "With the US Open just around the corner, I just didn't feel this was worth the risk of going out there and possibly making it worse."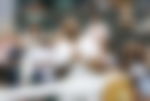 Kyrgios reflected on whether the withdrawl would affect his US Open 2021 participation. Since Roger Federer, Rafael Nadal, and Dominic Thiem withdrew from the entire 2021 season, the Aussie answered accordingly.
"I am playing the US Open; its not like I am finishing the season," Kyrgios added. "I needed more time to get right. Am I going to push for a 250 or am I going to get ready for a Grand Slam that I dreamed about."
Additionally, Kyrgios added that the decision had been made with accordance of doctors in Winston-Salem as well as his personal physio. He insisted that he would have done the same for an ATP 250 event in Australia before the Australian Open.
What to expect from Kyrgios at the US Open 2021?
ADVERTISEMENT
Article continues below this ad
Unquestionably, Kyrgios is one of the most entertaining players on the Tour. More than that, he has a game that could beat even the bests in the sport.
Hence, expectations are always up when it comes to the Aussie star. However, the campaign would entirely depend on his determination to leave a mark on the US Open 2021.
ADVERTISEMENT
Article continues below this ad
Until now, the best results for Kyrgios at Grand Slam events are reaching quarterfinals in 2014 Australian Open and 2015 Wimbledon. Let's see if he can improve his record this year round. The tournament kicks off on August 30, 2021.
Watch this story: A Look Inside Novak Djokovic's $10 Million Mansion in Spain